Unique Christmas Ornaments of 2021
Holiday ornaments are not just decorations for the Christmas tree, they induce nostalgia about times gone by and can be quite magical. Even if you don't have some of those creations crafted from Popsicle sticks back in kindergarten, unwrapping those special figurines and bulbs from long ago brings back wonderful memories and adds to the excitement of the season. Add some unique
Christmas ornaments
of 2021 to your gift-giving list and to your own celebration, as they will become treasured memories for future generations.
What makes a holiday decoration unusual? It depends on you and your family. An ornament can be a reminder of a particular event or occupation, pet or other animal, hobby or sport or holiday ritual. No matter what your interest, here at
Dysdyl.com
are some of our favorite ornaments to add to your Christmas story.
Unique Christmas Ornaments
Check Out These Unique Christmas Ornaments of 2021 and Add One or More to Your Holiday Festivities:
1.Christmas Tree Decorations Made of Resin Christmas Elk Pendant
This sweet journeyman elk Christmas ornament pendant Christmas tree ornament made of resin is waiting to move into your home! May we introduce? This is a moose head with your own photo and text, which was turned out of resin. With special love it is endowed with a red nose. The elk head also has a snowflake-shaped pendant below it, which looks nice when moved.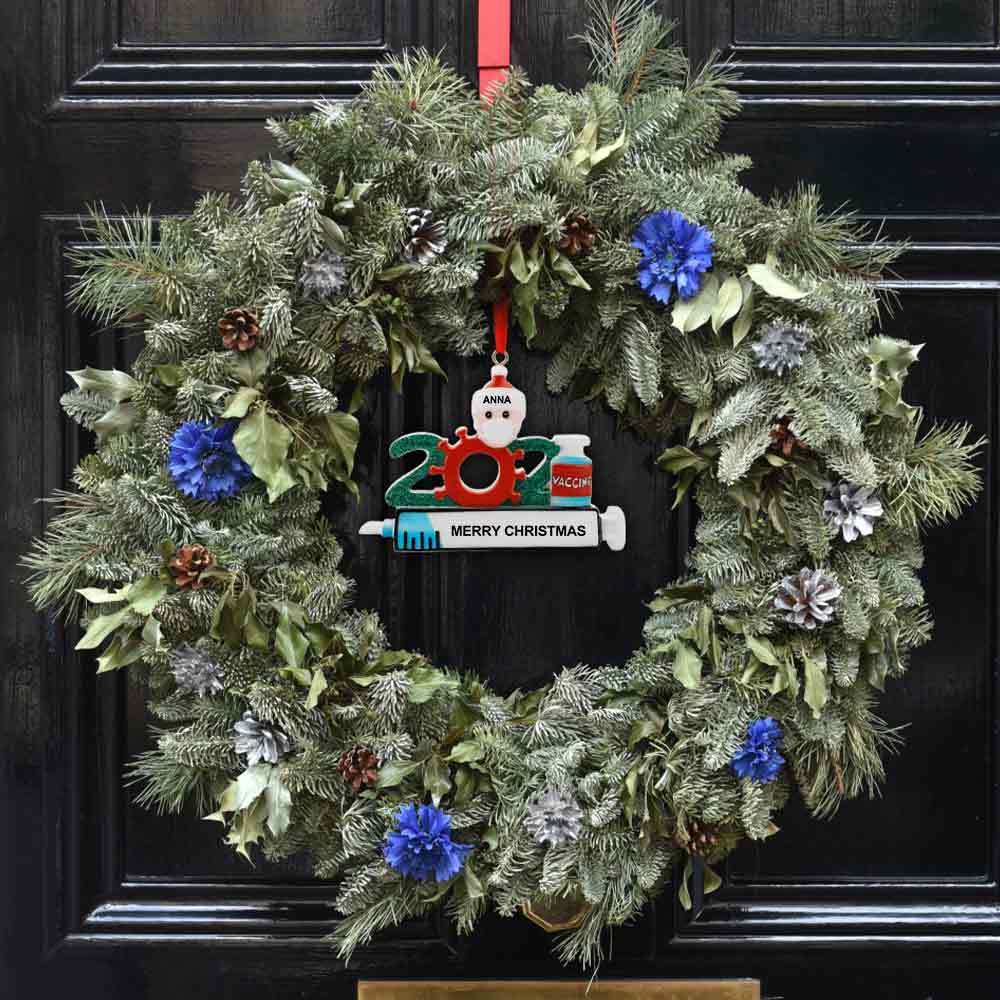 2.Christmas Syringe Villain Ornaments
A figure of Santa Claus is probably the most popular decoration for Christmas. What could be better than the generous man who gives us all great joy with his gifts? This syringe Christmas ornament has many styles to choose from, you can choose according to your needs, and you can also make and customize your own exclusive Christmas ornaments. Can be used for Christmas, Halloween, Easter, Christmas parties, corporate parties, gifts, family celebrations, etc. Let your side be full of the Christmas cheer.
3.Christmas Star Shape Ornaments
This wintry Christmas decoration made of plastic + aluminum sheet as a gift for Christmas fits perfectly into every Christmas and cozy home. Bring the Christmas spirit right into your living room, bedroom, hallway, children's room or kitchen. The Christmas star shape ornaments are made of high-quality plastic + aluminum sheet and can be combined with a wide variety of home furnishings. You can join the pre-punched holes to line up the stars and then hang them in the target position to make the Christmas tree or other decorations more delicate and attractive. It can also be hung on the car or in the room to create an atmosphere.
Custom Christmas Ornaments: Your Must-Haves For The Season!
These personalized Christmas ornaments ideas are perfect for that special someone in your life that you want to give a gift that from the heart on Christmas. They are as unique as that person you are giving them to and send that special message that you care about them during the holiday season.