THIS JUST IN! SHOW YOUR TRUE COLORS WITH CUSTOM BUTTON PINS
We've all got something to say! Share it with the world with our new custom button pins — the perfect way to express yourself, make a statement, or just add some spunk to your outfit. You can choose one of our fun designs, or you can create something completely your own!




Make it your own
With an infinite variety of design possibilities, these button pins are fit for any style or occasion — mark an event, give party favors to remember, or add flair to your jacket or backpack! Create a beautiful, lasting button pin with our easy-to-use builder tool.

If you need some help along the way, you can choose from over a dozen different design templates to help create the perfect pin! Here are a few of our favorites.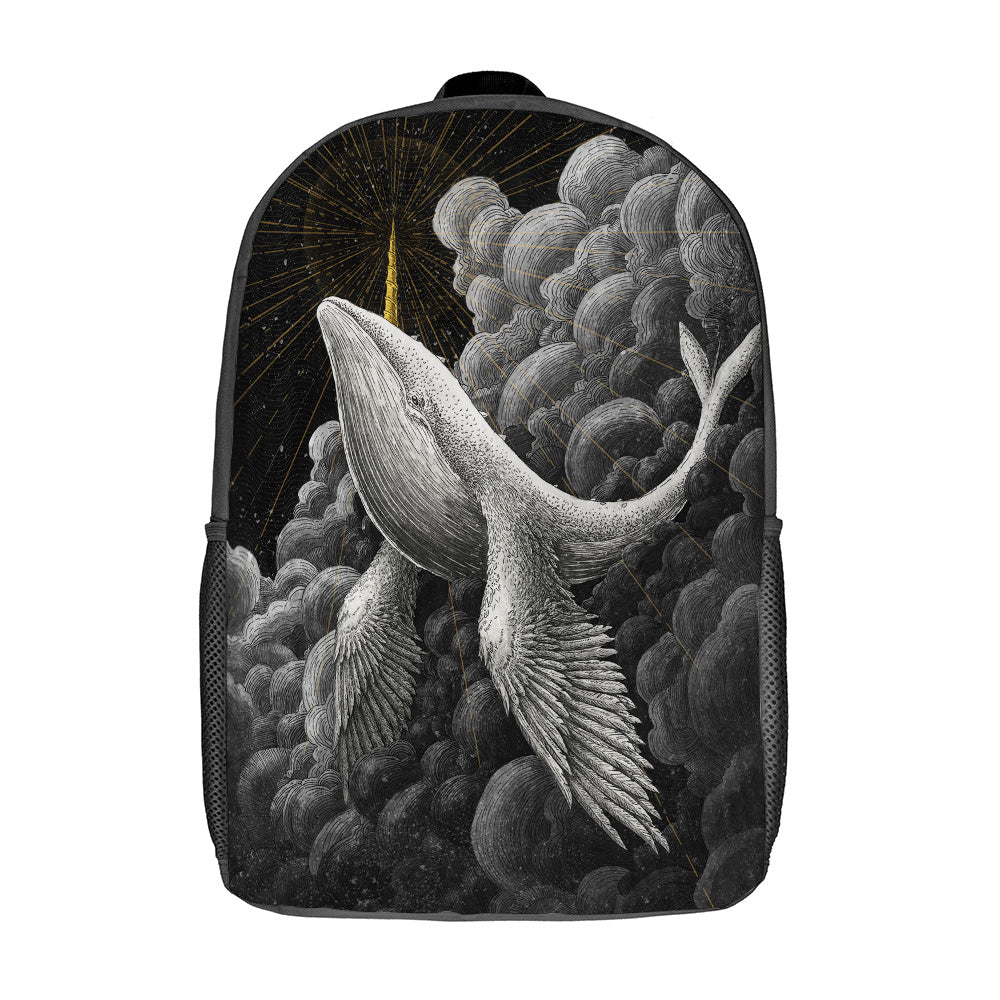 Essential + appreciated
If 2020 taught us anything, it's the importance of recognizing our everyday heroes. Whether it's a coworker, parent, frontline superstar, or anyone in between, our Essential pin is the best way to give a pin of appreciation. Just add text!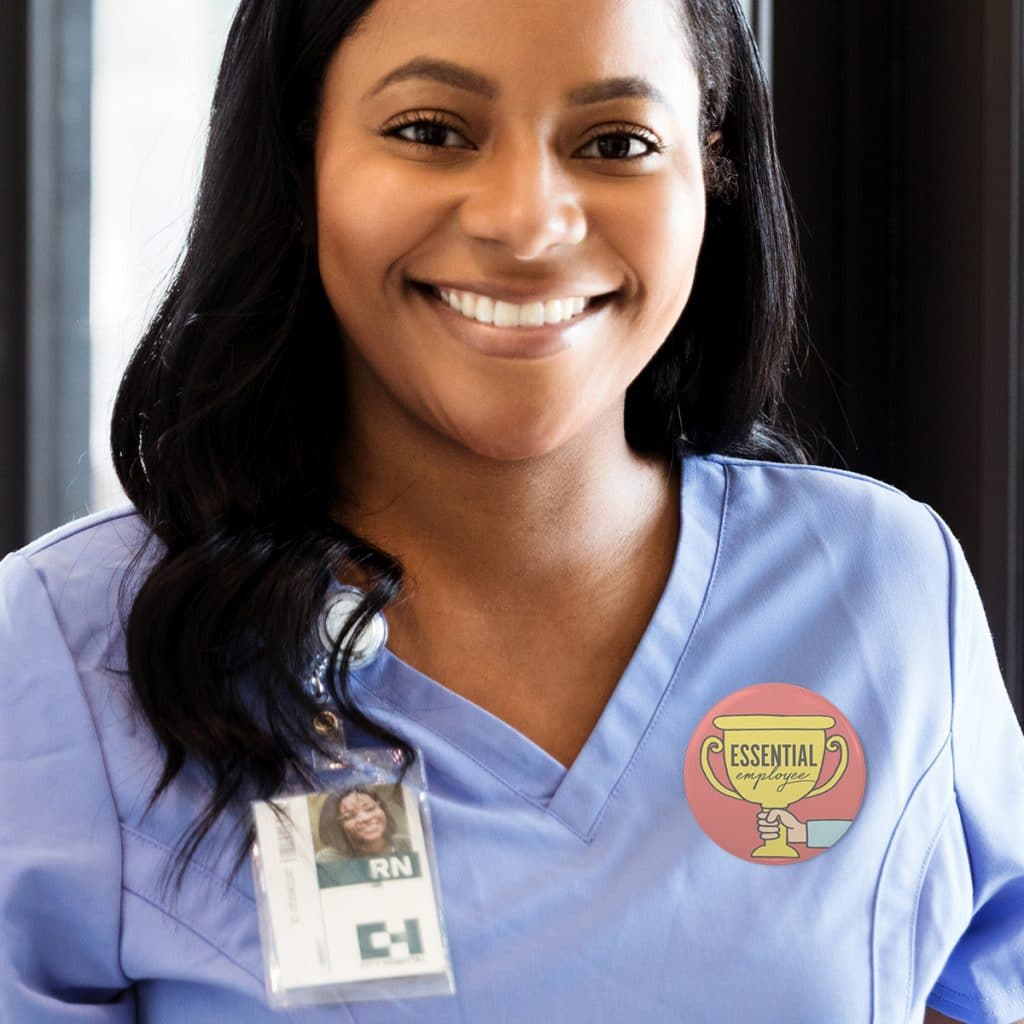 Introduce yourself
Pins are great for expressing and sharing more about yourself. When we go return to the office, Hello pins make for fun introductions to new, finally-in-person coworkers. Bachelorette party or girls night out coming up? Create your own Girl Power pins to commemorate and celebrate.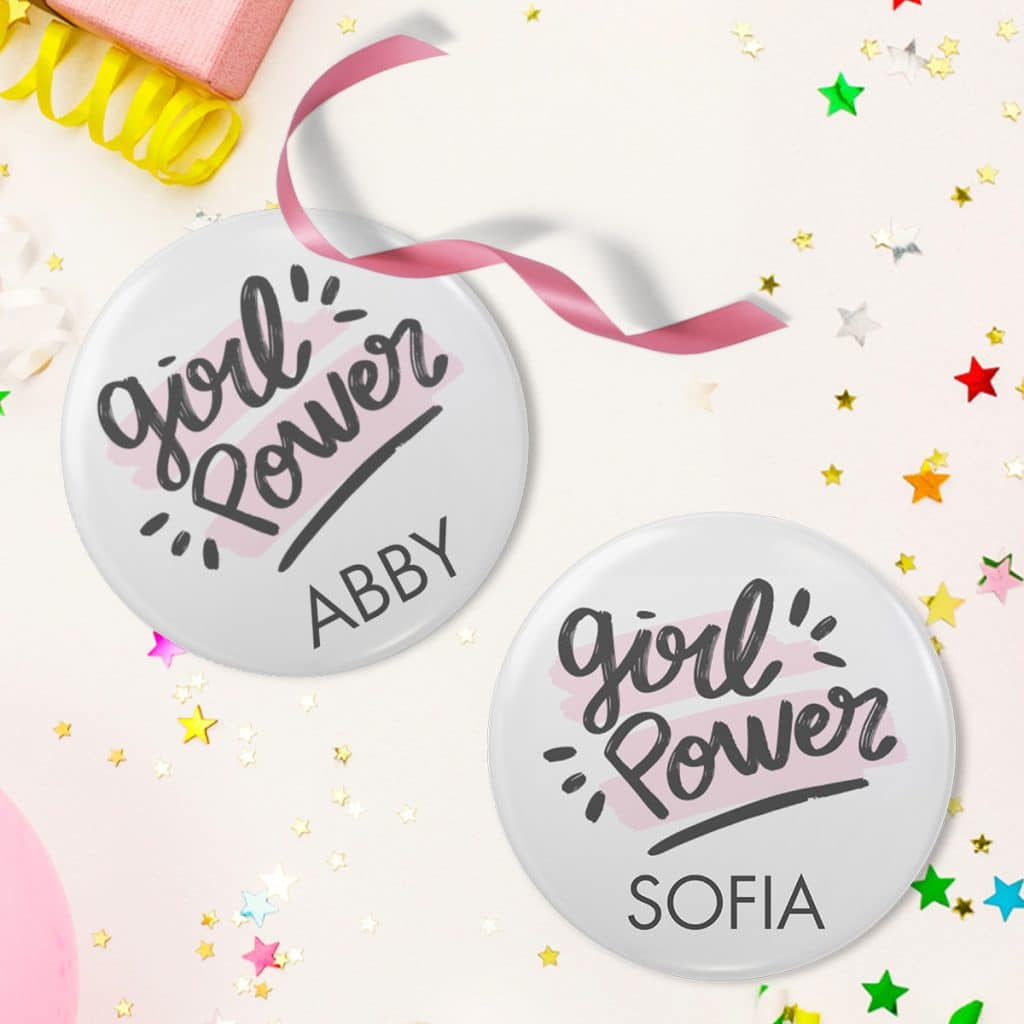 Voting? Put a pin on it!
Encourage your friends or head to the polls yourself with our Vote pins! Customize the text with your favorite candidate or an inspiring message.