THIS JUST IN! BABY BODYSUITS AND TODDLER T-SHIRTS ARE HERE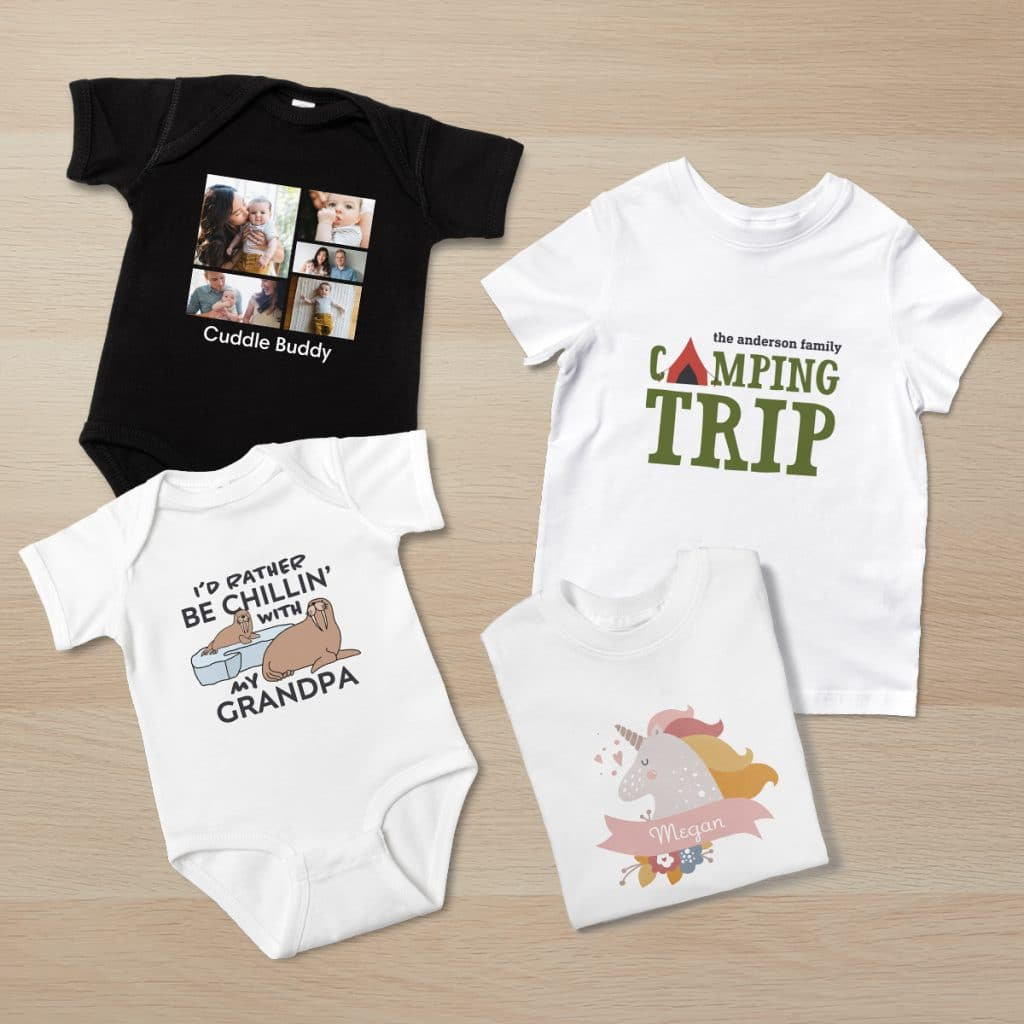 Early childhood comes and goes quickly, with endless joyful memories to capture and fun ways to enjoy this chapter while it lasts. With our new baby bodysuits and toddler t-shirts, you can deck them out in playful, personal style that's made to last. It's only the best for your little ones, including their wardrobe!

Snuggly + sweet baby rompers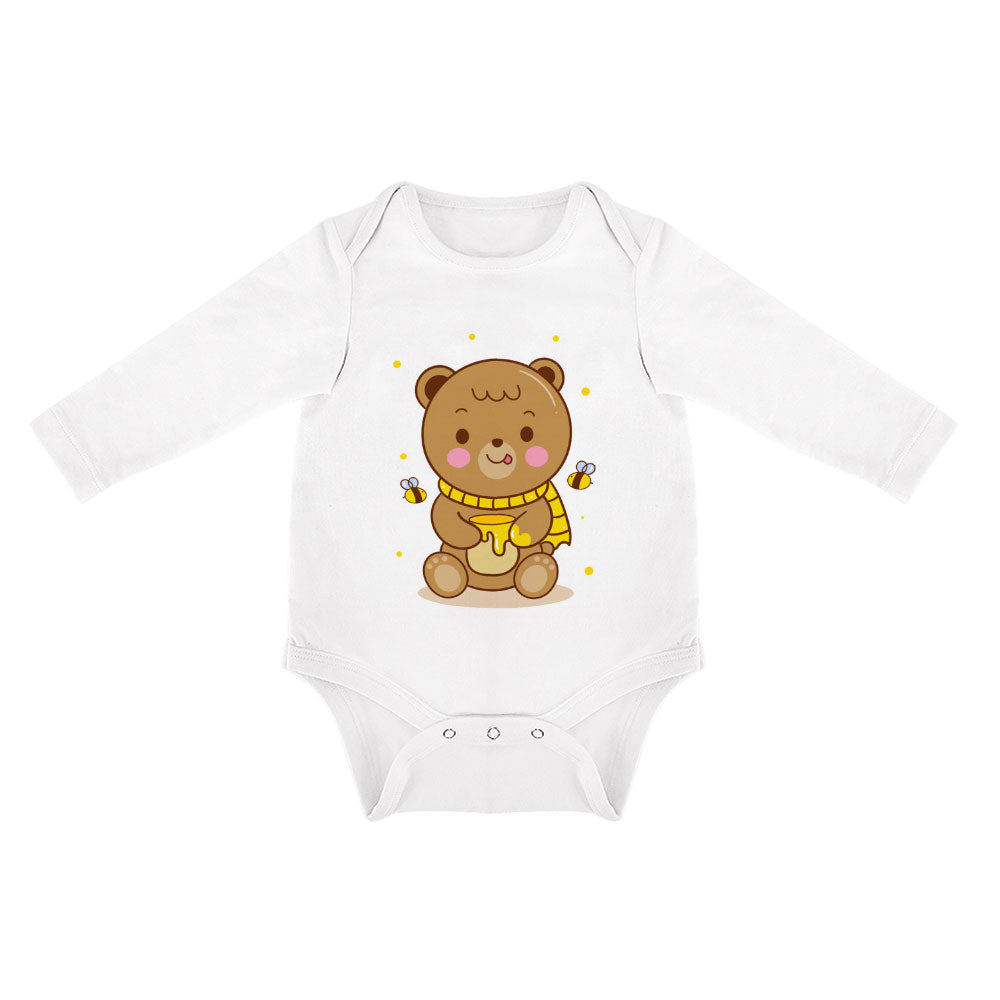 A custom baby short-sleeve baby bodysuit will keep them feeling comfortable and looking adorable. Customize with cheerful designs for everyday play or a special occasion!

These baby onesies are both cute and practical. Designed with 3 reinforced snap closures, your little one will stay snug and secure! And with 5 sizes ranging from 0-24 months, there's a style for your baby no matter if you're nursing a newborn or your bundle of joy is nearing toddlerdom.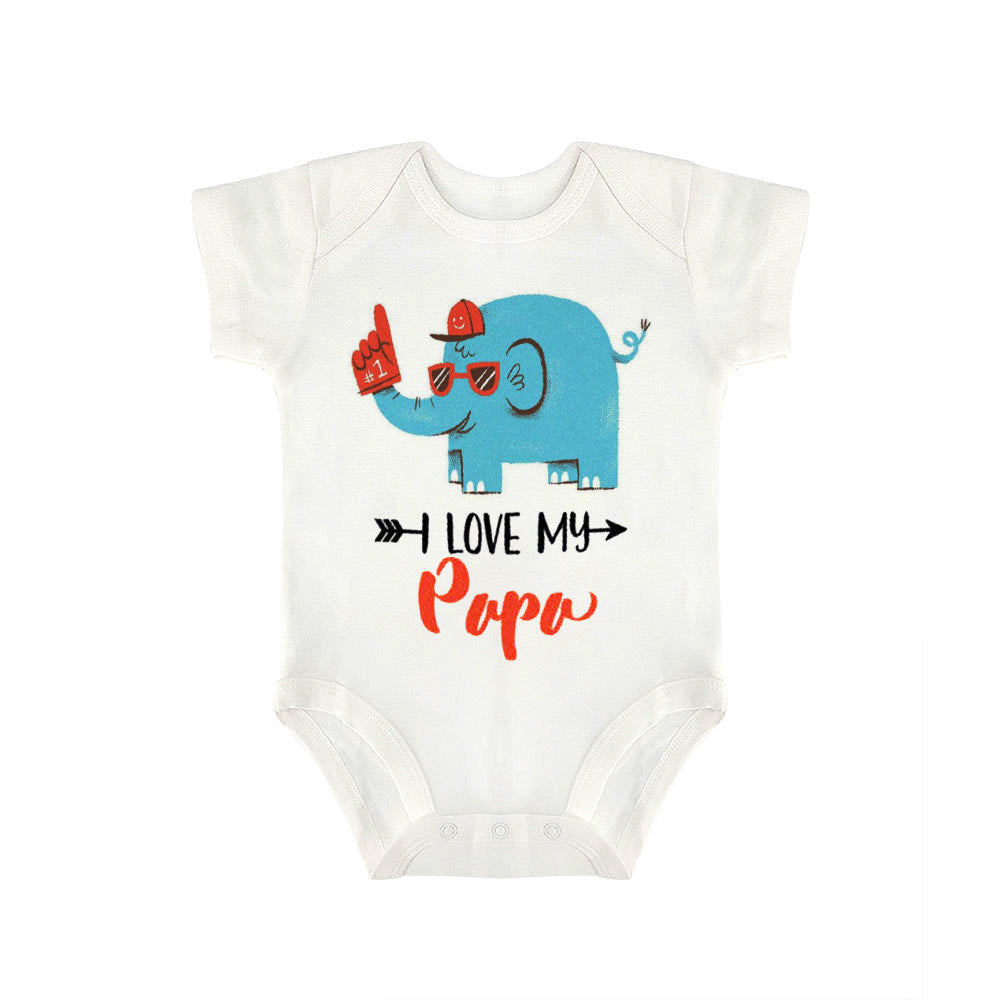 Style for a wild toddler

Kiddos grow fast! Before you know it, they'll go from a curious baby to an adventurous toddler. No worries — we have fun, customizable style for every age! You can gear up for the next chapter with a perfectly personalized child t-shirt.

Your creation will print as a vivid, colorful design that resists fading. That means they can play all day and you can wash the dirt away, without wear-and-tear worry.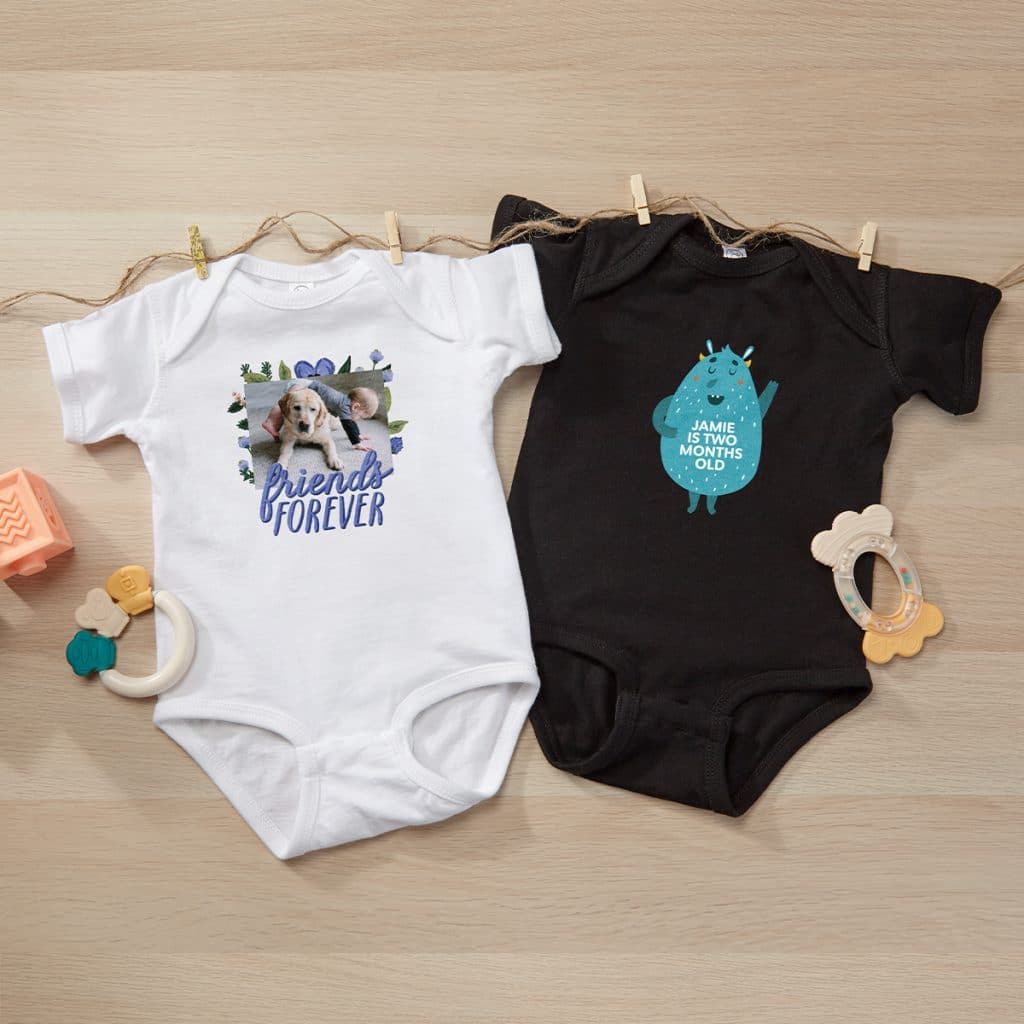 Explore endless fun designs

There are endless combinations when designing your bodysuit or t-shirt. You can choose one of our templates to get started or dive right in with your own photos and text. Throw a birthday bash that's above and beyond with a unique design that best fits the theme, or capture their undimmable sparkle with a magical unicorn romper.