THE BEST JACKETS FOR CUSTOM PRINTING
We walked you through what pullover sweatshirts are the best options for custom design, but what if you want something a bit heavier. Fret not! We offer great custom printing on all sorts of
jackets
as well. We wanted to run down three of our favorite jackets for you to make your own with fantastic printing! So whether you want a great-looking rain jacket, or an excellent
winter jacket
ahead of the coldest months. get ready for the cold winter months that are just around the corner and have a look at this great list of the perfect jackets for custom design printing.
Women Velcro Thin Jacket A541
Women's jacket has gained much credibility and fame in fashion within a couple of decades. Continuously improvement in designs and styles keep the ladies to stick with it because the jacket is the only staple that suits every dressing of ladies.
In winter, you need a warm stylish women's jacket to complete your wardrobe. Whether you are a rider or a fashionista girl, the jacket will definitely refresh your style and keep you warm. Sometimes when you're in a hurry and need an instant stylish outfit then only a premium quality jacket would work for you. It has been using as casual, formal, and fashion apparel among men and women.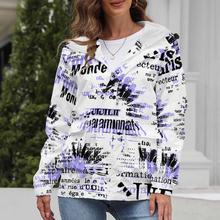 Women's Plush Short Jacket A679
Our jacket is made of soft, light and skin-friendly fabric, which is comfortable to wear, easy to clean, and does not deform. This jacket is suitable for people of any figure, with a unique style, making you look more beautiful, fashionable and elegant.
Men's Polyester Jacket Thin Short Jackets for Men A537
Jackets are the perfect solution to winter clothing. They are fashionable, comfortable, and incredibly easy to manage. Cold wind starting to blow all of a sudden? Just throw on your jacket. Entered a heated room? Take your jacket off to cool down a bit.
Yes! You heard it right the mens jacket style is one of the most promising wearables which increase the overall personality all at once. As one of the most versatile, staple wardrobe pieces on the market, most jackets can be worn with a whole host of different outfits. Whether you're a denim-lover, or you prefer a laidback look, our guide to styling a men's jacket has got all areas covered.
This is a great jacket to add a custom design to wear not just on a rainy day, but in any weather. Simply reach out to us here at
Dysdyl.com
and start your next custom printing order today for some of these great apparel.