Personalized Christmas Ornaments for Every Family Size
The holidays are all about celebrating the ones you love the most – your family! Personalized family
Christmas ornaments
make the perfect addition to any tree as a meaningful memento to be treasured for years to come.
The handmade family ornaments from
Dysdyl.com
are perfect to pass down to children and even grandchildren as your family grows. We offer many decorative designs for families of any size that can be personalized to suit your unique needs.
Celebrate every member of your family this holiday season with a handmade gift everyone will love. From families of one to six, we have the perfect Christmas ornaments handmade just for you!
Personalized Ornaments for Couples
If you're looking to start your first collection together, a personalized ornament is a perfect place to start. Every holiday spent together as a couple is a reason to celebrate and our selection of couple's Christmas ornaments make the perfect addition to the tree!
Whether you're recently engaged or newly wed, our handmade gifts are a sentimental way to lovingly look back on life's special moments with your partner.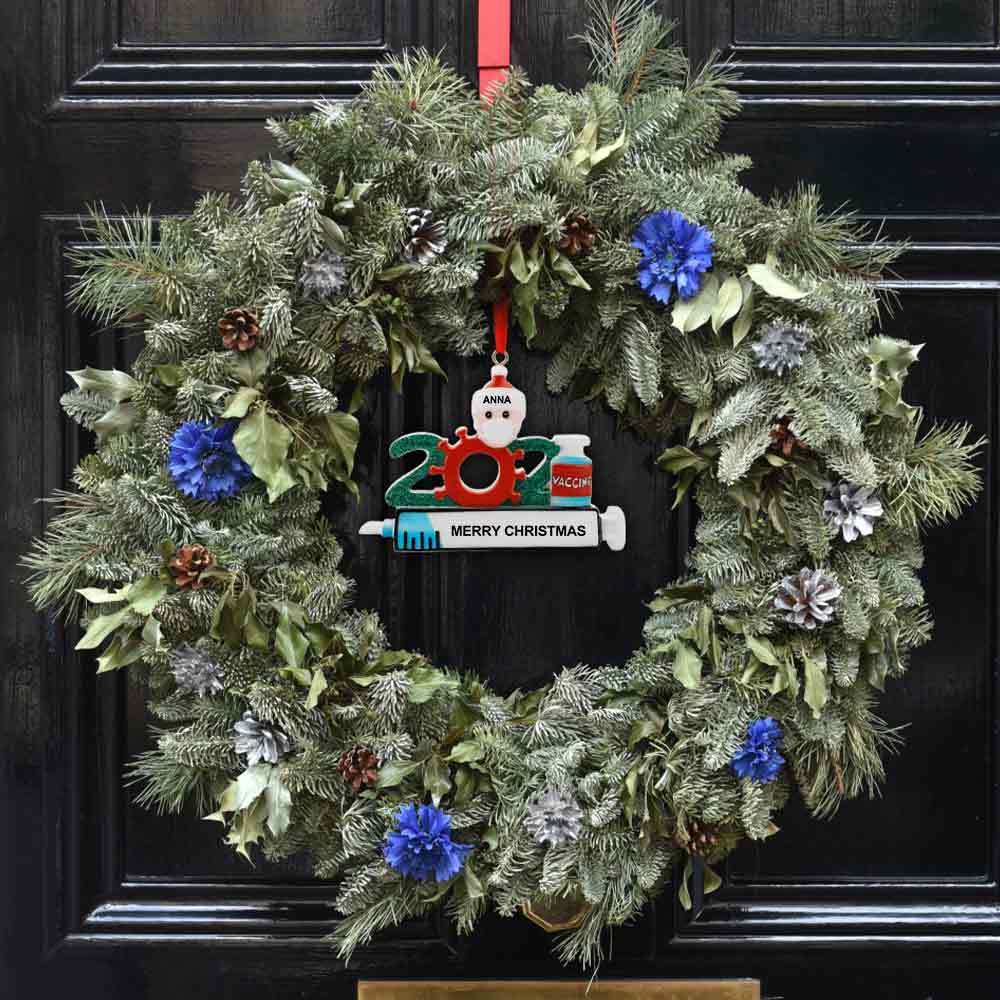 Personalized Ornaments for Families of 3
Our gorgeous selection of hanging decorations make great gifts for growing families celebrating the holidays together. A personalized ornament for a family of three is a great way to commemorate the arrival of a new baby this year. Add a special message, baby's name, or birth date to create a truly special gift for the family.
Personalized Ornaments for Families of 4
Our adorable keepsakes are the perfect decorations for budding families no matter the age! A whimsical memento featuring the names of two parents and two children is a great way to share your holiday cheer with them all!
Personalized Ornaments for Families of 5
At Dysdyl.com, we carry over 50 holiday ornaments with five family members for you to customize. Our family of five Christmas ornaments can make the perfect handmade gift for Grandma and Grandpa this season!
Personalized Ornaments for Families of 6
We have ornament options for families of every size and orientation available at Dysdyl.com. Tell your unique family story with a customized family-of-six decoration! Our handmade keepsakes are a fun way to celebrate all the fun times you share together.
Our Grandparent photo frame ornament is also a great decoration to turn your favorite family photographs into custom ornaments for the Christmas tree.
Celebrate Family with Personalized Ornaments from Dysdyl
Whichever personalized ornament you choose this year it is guaranteed to delight family members near and far. At Dysdyl.com, we offer free shipping on all our handmade ornaments so everyone can expect a new addition to their tree this year.
Discover why our custom ornaments have been a part of so many families' Christmas traditions by starting your collections today. Shop our entire collection online and customize your very own family ornament!