OUR BEST TIPS FOR MAKING GORGEOUS WALL CALENDARS
We've put together a handy guide on how to create Photo Calendars that will revamp your walls and keep you organized all year long.
We have a wide range of calendar designs to suit all of your favorite photos; you can mix and match calendar templates to turn your best memories into awesome wall art.
Upload photos and design unique calendars with the
dysdyl.com
online calendar maker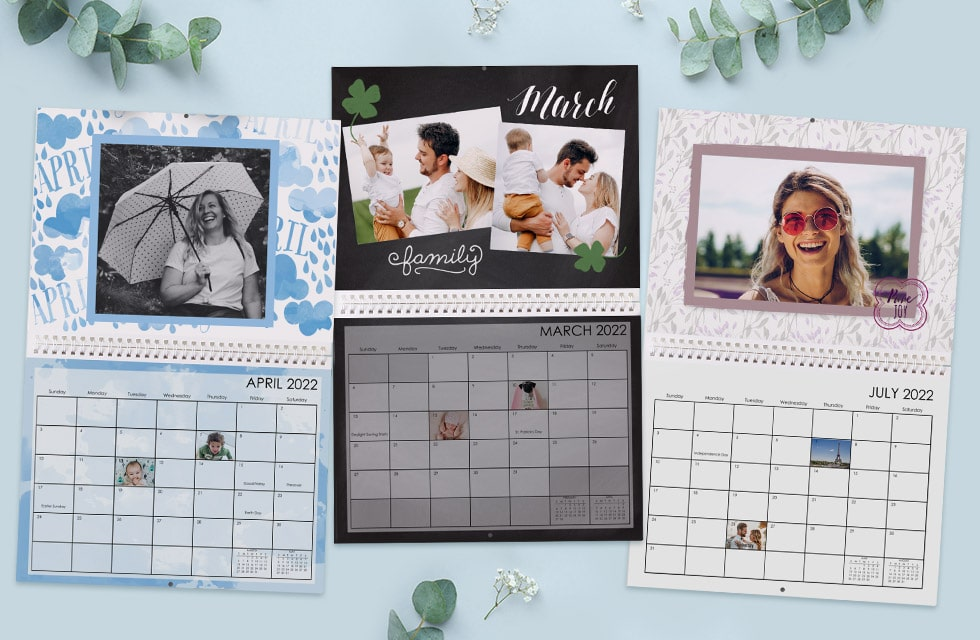 Upload your photos or scanned images to our online calendar builder, pick the month you want your calendar to start from and select your initial calendar design theme. You can customize further with mixing up
calendar
themes by month.
Remember to add photos to specific dates on your wall calendars so you don't forget that important anniversary or birthday ever again!
It's so easy to share the calendar joy with everyone in the family! Design one custom calendar, and order extra copies to give to cousins, aunts, uncles, grandparents and pets! You can further personalize your calendar creations for Aunty Mary, Uncle Joe and even little Suzie! Just select 'Save as' in the top toolbar and make custom changes to suit each recipient before you add them to the cart for payment.
Check out all of our calendar designs here.
What's your favorite calendar design?