HOW TO CREATE A CUSTOM HOODIE
You might have an extensive collection of hoodies, but it's never enough. The coziness of this garment keeps you warm on chilly days and its style adds some zest to your casual looks. This top is so versatile, you can wear it at a gym or on a date, for work or for a dog walk. There are so many brands and designs that it becomes harder and harder to choose. Maybe it's time to step away from the fast fashion and create something of your own. Or maybe you want a personalized gift for your family or colleagues. In all these cases you need a unique hoodie with a custom design.

If you ever thought about making a custom hoodie, you know how many questions may arise. It looks a lot harder than just ordering another shirt from Amazon. Don't panic, we know how to do it with zero fuss. And we can assure you, if you do everything right, the result will be worth it. Dysdyl.com can meet you personalized hoodie need.

Choose the Custom Hoodie
You might have already imagined what your design will look like, but do you know how the hoodie will feel? Here are some things to consider when creating your perfect custom printed hoodie.

The style
There are tons of blank hoodies and they might look very similar, but they are not. First of all, decide if you want a pullover or a zip-up hoodie. The names are self-explanatory and the main difference is in the way you put them on. Pullovers are generally warmer, easier to wash and print across the chest. Zip-ups are more fashion-forward and give you an opportunity to control the temperature. The drawback is, zippers can break.

The next thing to decide is the style. You can have a boxy unisex hoodie that is usually more roomy, longer and made with the thicker fabric. This type works when you love oversized tops. A tailored fit, also known as fashion fit or slim fit, is a more flattering option. Read the description carefully and pay attention to how the garment looks on a model.

Last but not least, decide if you want your hoodie to have a front pocket and drawstrings, what color it should be and what size.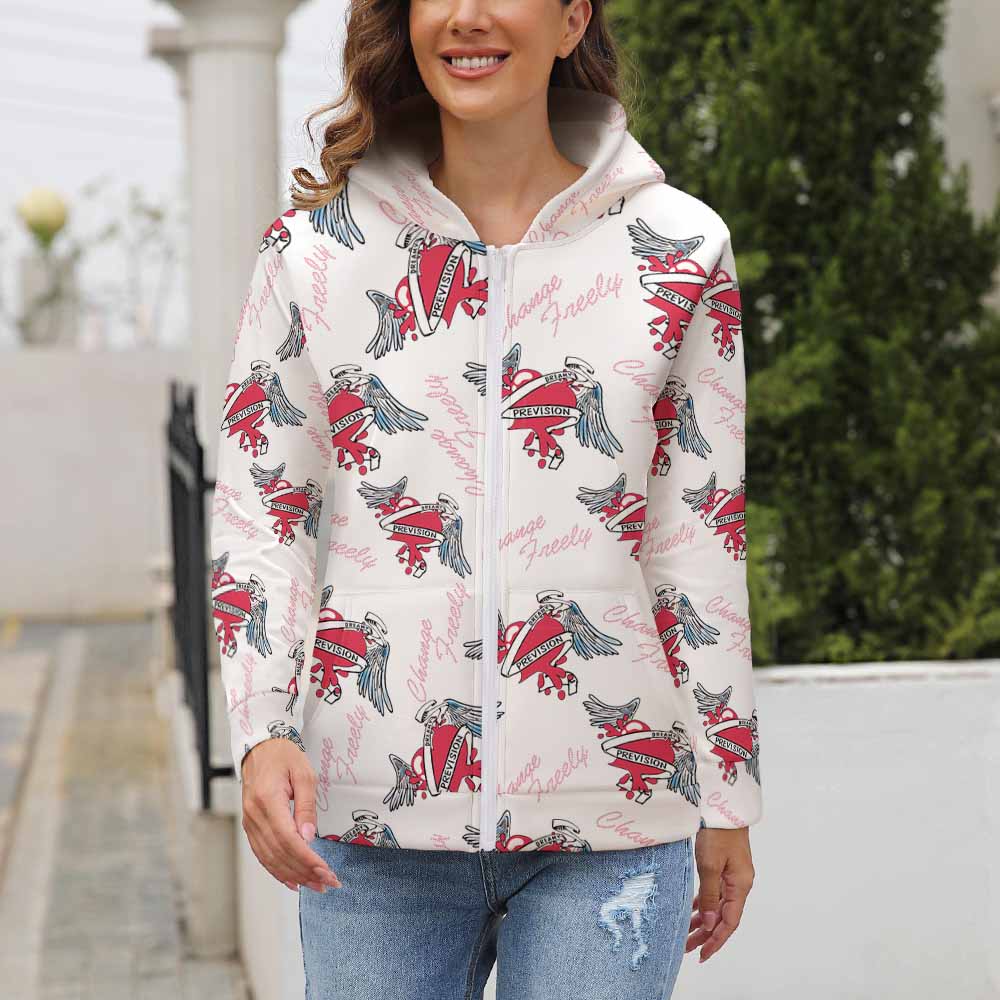 The fabric
Even before you know what a hoodie can be made from, you need to decide whether you want it to be lightweight or a heavy one? How should the fabric feel?

In general, fabric options are either 100% cotton, polyester or cotton/poly blends in various proportions. Natural fabrics are usually more pricey, but they allow your body to breathe and keep it warm at the same time. The softest option on the inside is fleece (can be made from all of those materials above). It is also the warmest and the heaviest. French terry is not that spongy to touch, but more lightweight and keeps you cooler. It is more of a spring/summer night option. Note, that some printing methods work only on specific types of fabric.

Custom hoodies are perfect gifts for friends or colleges, they look perfect on teams and family reunion photos. These versatile garments will keep your memories for a long time. Whatever your goal is, a warm and stylish hoodie will look amazing with your design on it.

To celebrate Black Friday & Cyber Monday, Dysdyl.com releases the biggest discount of the year, with a 12% discount on orders. The deadline is November 30, 2021. Come and choose to buy your customized hoodies!