How To Choose Your Team Fan Wear
It's no surprise that wearing your team's colors or logo on a t-shirt is a common thing to do when attending a sporting event. But do you ever wonder about the psychology behind why we do that?

When We're wearing team sports apparel such as jerseys, t-shirts, and hats to games "brought about positive feelings" giving fans a sense of belonging, camaraderie, and a common purpose. Not to mention team spirit is contagious! It's no wonder why sports fanatics all over the world wear their team's apparel for big game days.

With fall sports starting up, here's your opportunity to create custom fan gear for you and your friends! With our custom products, you can add your own text such as names and numbers, add art, and even upload photos. Take a look and get some ideas on how to choose your team fan wear.
Custom T-shirts and Jerseys
Proud moms and dads can create custom jerseys and tees to wear at games to show their love and support! Yep, be THAT mom or dad that stands out from the rest.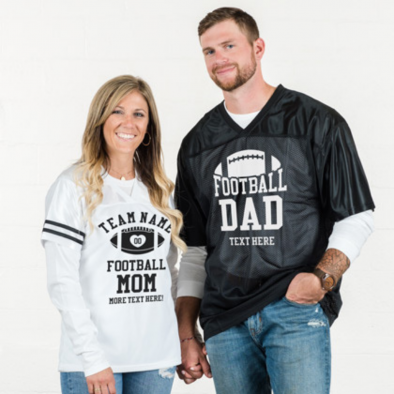 For those chilly fall nights, custom stadium blankets are a must-have! Stay warm in style by adding your own custom text, art, and photos to this super soft fleece blanket.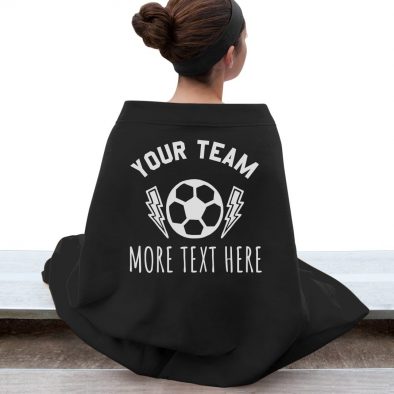 and So on. With fall sports in full swing, this is your sign to start customizing your sports apparel before it's too late!