How to Choose a Women's Swimsuit
One-piece
or
two-piece swimsuit
, polyester or polyamide, O-shaped or U-shaped back... Faced with such a large selection, it is sometimes difficult to make a choice.
Dysdyl.com
give you our tips on how to choose your women's
swimming swimsuit
! A swimsuit is chosen according to two criteria: your swimming level, desired fit and comfort.
‍
1. Beginner Level
You are a beginner swimmer if you are just dipping your toes in the water world and starting the sports. You swim to learn
A beginner swimmer is one who can swim 1-2 strokes and is looking for comfort and ease as they swim. A U-Back swimming costume is ideal for these as it is easy to put on the swimming costume from the top. At Dysdyl.com, we also offer semi-covered and full- covered swimming costumes in case you are looking for something more modest and prevents a tan. We also have skirts that cover the bottom if required. However, it is important to remember that a swimming costume that covers your hands and shoulders may be a hindrance as you try to improve your strokes.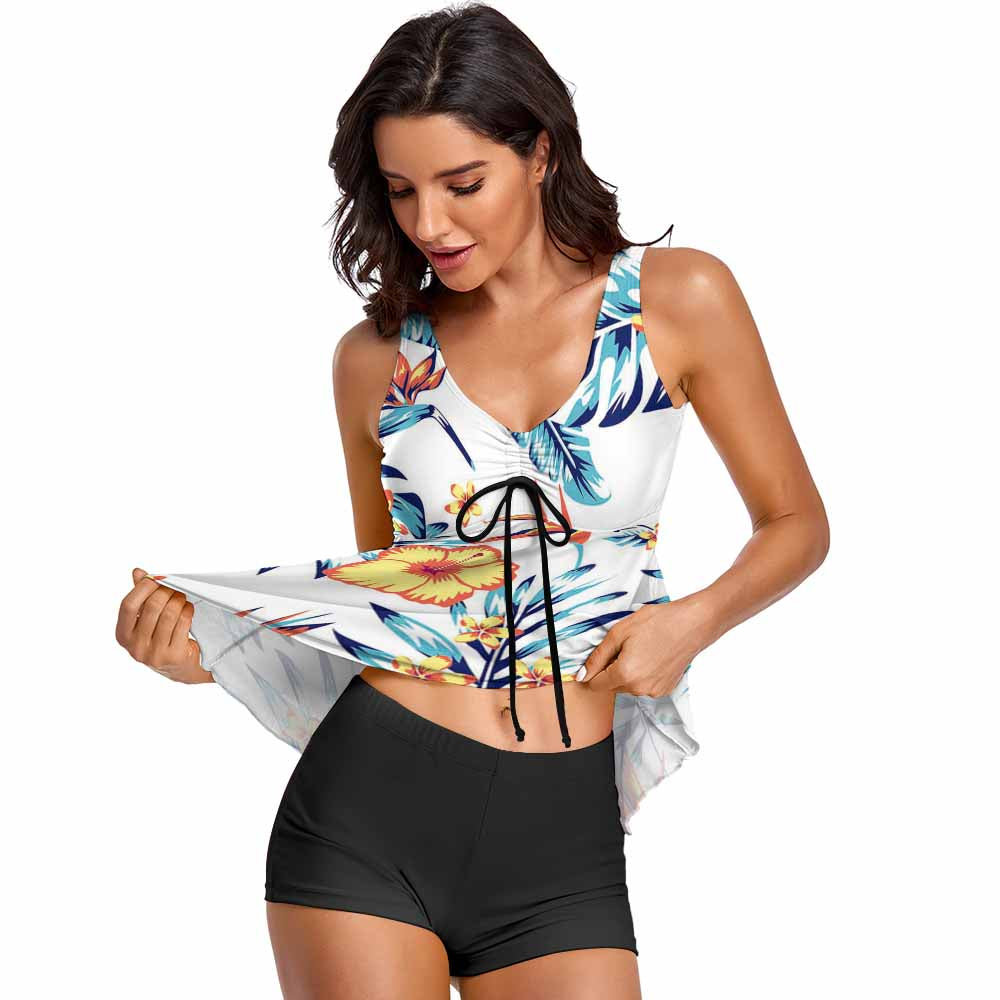 2. Intermediate Level
You are in intermediate swimmer if you have got used to the water world and know 1-2strokes. You swim to improve and maintain your body.
An intermediate swimmer is one that can swim 3-4 swim strokes and is looking for a swimming costume that ensures stability to improve your swimming. For this, an ideal swimming costume is a shorty that holds on to the thighs and does not move too much on the body, thus not disturbing your swim practice. A racerback top is good to support your busts. A swimsuit with open shoulder or sleeveless is ideal to perform your strokes.
3. Advanced Level
You are an advanced level swimmer if you are accustomed to the water and know 3-4 strokes. You swim to perform.
An advanced swimmer is one that can swim all the 4 strokes and is either training or looking to participate in competitions. Advanced swimmers ideally look for a swimming costume that is compact and barely covers the body to ensure ease in glide,
better speed and swimming as a whole. For this, Dysdyl.com offers a range of V-cut swimming costume that is minimal on the legs. The cross back ensures bust support and that the swimming costume does not move as you swim. It is sleeveless so that you can perform your stroke with complete ease without any material coming in the way.