Hoodies vs Sweatshirts: Which is Right For You?
Have you ever stood frozen in front of your closet, gridlocked in an intense inner-debate over what to wear? When the weather drops below 60 degrees and that slight nip in the air means your regular attire just won't cut it, it always boils down to two timeless choices to top your outfit off: sweatshirt vs. hoodie. Each fluffy, warm option has its own voice in the world of style and can change an outfit from comfy or cool to a combination of the two, effortlessly.
So what exactly is the difference between a
hoodie and a sweatshirt
? And on which side of the ever-fashionable aisle do your loyalties lie?‍
For starters, both sweater varieties are essentially pullovers made of cotton, wool, jersey, synthetic materials or a combination of those. The similarities between the two diverge from here, but are each rooted in similar origins and their paths have run parallel in the countless years that have followed.. Let's dive in!
Sweatshirts: Tale of a Quintessential Cool Kid
The sweatshirt is a classic pullover with long sleeves that was invented in 1926 by Benjamin Russel Jr., a quarterback for the Alabama Crimson Tide. Prior to this creation, players were known to have worn itchy, uncomfortable wool sweaters in the winter months to practice. Just imagine that - running up and down a field, casually being tackled while wearing a wool sweater. Take a note, Medieval torture devices. So naturally, Russel dreamed of a world where his football brothers were able to practice their sport, rain or shine, drear or fog—without believing that they were being punished. After all, football is supposed to be fun!
Good news: Russel's father owned a clothing manufacturing company (but I bet they didn't make custom t-shirts as soft as ours
Hoodies: The Understated Underdog
Much like its predecessor, the hoodie was made to provide comfort and protection from harsh winter weather. If you're looking for the definition of a hoodie, it could kind of be boiled down to "sweatshirt with a hood," with a few minor design/style/fit differences.
Known best for: the classic go-to when you don't know what to wear or what you use to hide an outfit you hate. Or when you just want to be comfortable. Or when you're going to the gym. Or when you're going out. The hoodie really is a one-stop shop for all your outfit needs. 
Hoodie vs Sweatshirt: who's really winning this race?
Both sweatshirts and hoodies span across time and several socioeconomic demographics. Sweatshirts with college, brand, or city names written in athletic block print or simple printed or embroidered designs remain a crowd favorite when looking for something comfortable and long-lasting.
We will all at some point in our lives find ourselves deliberating over this age-old debate. But which do we choose? Which item speaks loudest to the world, shows everyone we may come into contact with exactly who we are?
The answer is simple: It's both, and it's deeply personal.
When the cooler weather starts to hit and your eyes begin to wander through the possibilities of new fall 'fit items to customize for your teams, customers, or brand, you'll probably already have a vibe in mind.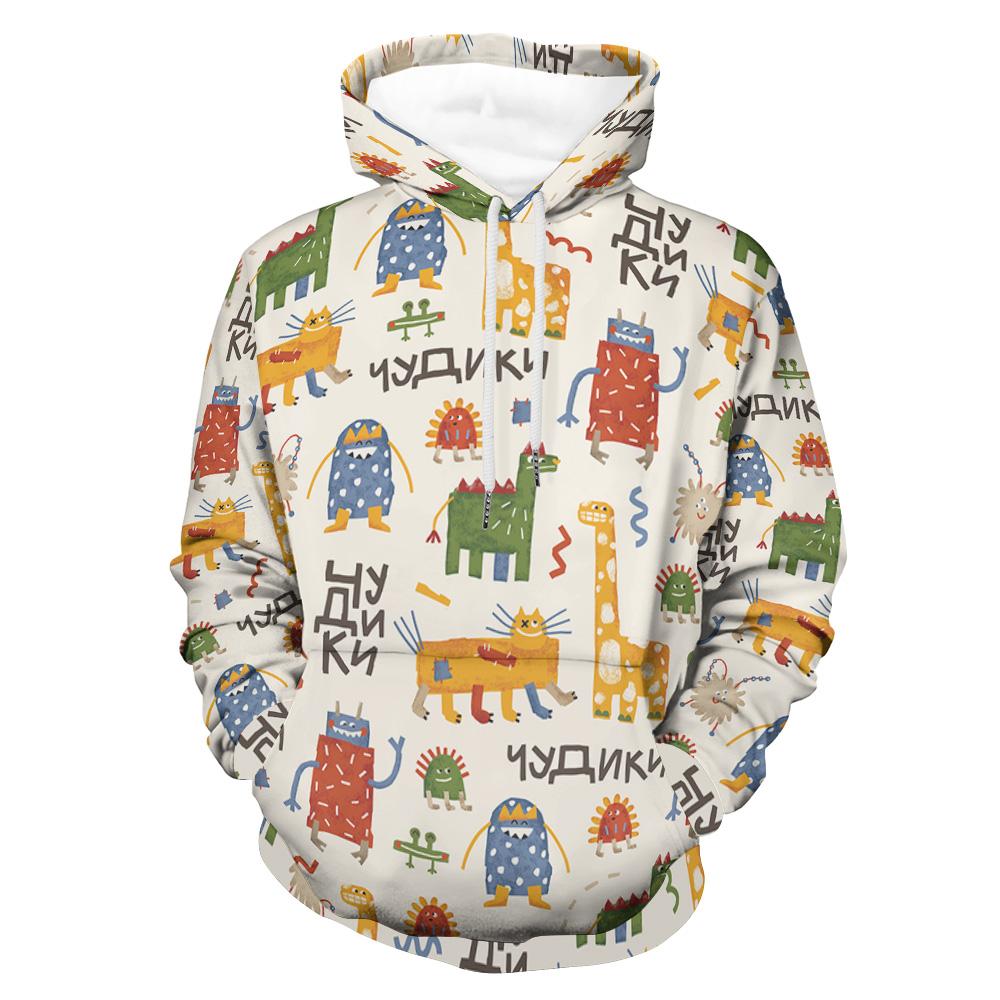 You may be looking for something simple—an evergreen, staple sweatshirt printed with your logo or a saying that your people will all rally around—or, maybe you'll gravitate to something more complex, a hoodie with custom embroidery on one of its many pockets, setting you apart from the crowd. Each of these choices, along with many others that also occupy their realm of orbit (I'm telling you, there really is an unlimited selection out there) is a valid one. Each of these garments is endlessly customizable and ready to be filled with all of the little bits and bobs of your personality. They're designed to be dressed up or down, for any occasion.
At the end of the day, hoodies and sweatshirts are not opponents. They are playing on the same team and you're the coach. Now choose hoodies or sweatshirt at
dysdyl.com
and throw one on, and get out there!