History of the Sports Bra
In today's modern world there is a huge range of varied activities available to women. From the simplicity of a morning walk to the weird and wonderful like Twerking and just about everything in between. Until relatively recently this wasn't the case. With sport availability often restricted from women. Jogging became the new fitness craze in the 1970's. Fantastic for women to become more active. However it left many women frustrated and in pain from bouncing breasts and chafed skin. Running in comfort just wasn't achievable in their everyday bras. Let
Dysdyl.com
tell you the history of the
sports bra
.
The Birth of the Jogbra
Lisa Lindahl, a student at the University of Vermont, enjoyed the new running craze but couldn't cope with the boob bounce. In the summer of 1977 she wrote a list of everything she would like in a jogging bra. This included straps that don't fall down, no pokey hardware that digs in and stopping that breast bounce. She enlisted the help of costume designer Polly Smith and they tried out a few designs with limited success. They eventually found their solution when Lisa's husband paraded around with his jockstrap on his chest, joking "Here's your jockbra ladies".
Lisa and her husband later divorced and it left her wondering if a "jockbra" could work. Would other women want one too? She re-joined forces with Polly and her costume assistant Hinda Schreiber and together they launched the 'Jogbra'. A design based on the concept of two Jockstraps sewn together. Hinda's dad lent them $5000 and they worked with a manufacturer in Caroliner to produce the first marketable Jogbra in three sizes: small, medium and large.
History of the Sports Bra_Jogbra
"I made a decision early on that this was not lingerie" Lisa says. "It was sports equipment, something you needed like you needed your shoes." But male dominated sports stores saw the Jogbra as a tough sell and gave squeamish reactions to a sample case of sports bras. Lisa was fond of saying "You sell jockstraps, don't you?" That always stopped them cold.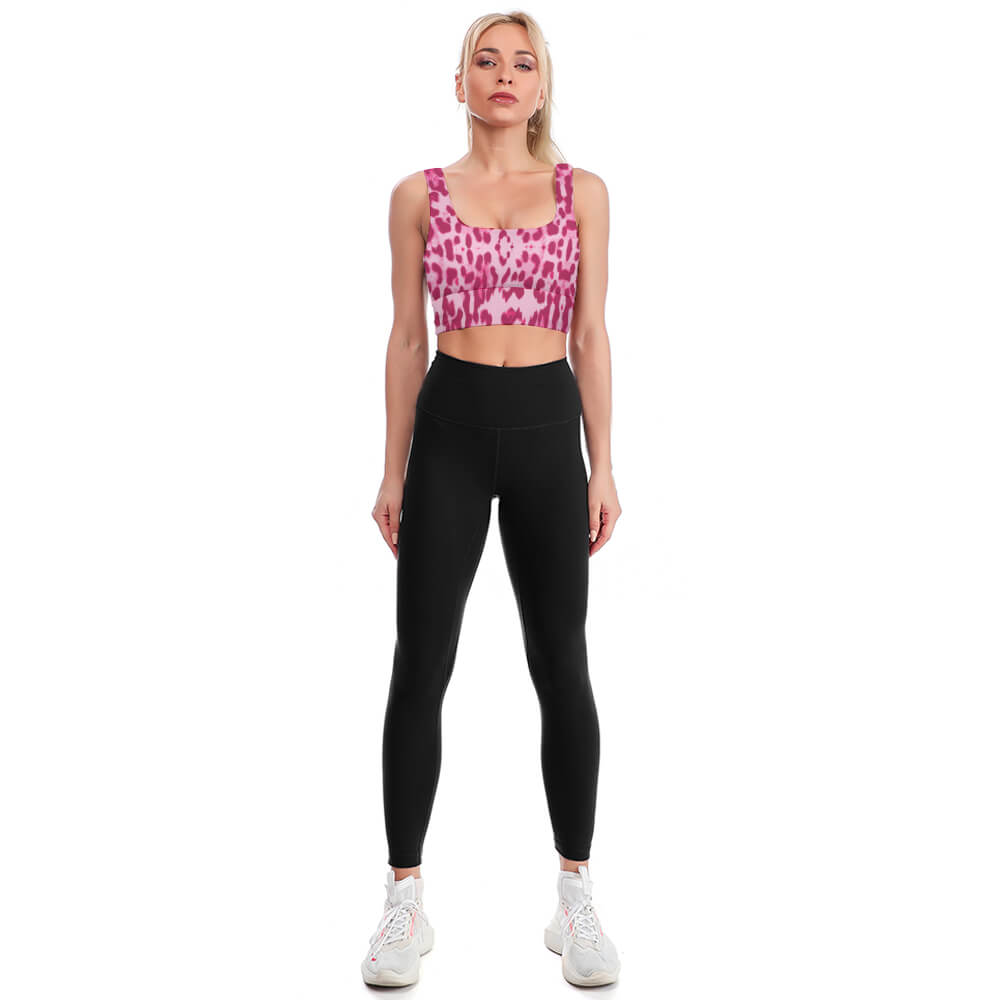 The Jogbra sold 25,000 units in its first year and other designers, seeing the potential, soon entered the market. The designs were varied and experimental, trying to move away from conventional bra designs. Features like upside down cups and even leg loops were included.
New Fads
By the 1980's aerobic dancing had become the new fitness fad. Jane Fonda inspired women to pull on their colourful Lycra tanks and legwarmers. It was this more glamorous fitness age that prompted lingerie companies to join the sports bra industry.
The progression in the late 80's and 90's was to expand the sports bra designs to also cater for larger cups sizes. The early sports bras were great for A to C cups but there was little available to offer good support for anything bigger. In 1988 a Montana hairstylist Renelle Braaten launched a front- fastening sports bra designed especially for large-breasted women. In 2001 this "Enell" bra was endorsed by Oprah Winfrey and there was a huge surge in demand. Enell continues to see annual growth showing the size of the 'big bust' market.
With the average breast size on the rise thankfully the larger breasted active woman is no longer seen as a niche market. Profit potential is motivating many more manufacturers to cater for bigger cup and back sizes. We would love to see this expand further giving larger women (not just larger breasts) much more choice so they can be active in comfort.
Different Sports Need Different Bras
As well as the advance in sizes and support there is also now increasing recognition that different activities have different requirements from sports bras. The requirements of Yoga vary vastly to that of long distance running. The engineering of a sports bra has also rapidly progressed to include high performance moisture wicking materials and moulded parts to reduce seams and help prevent chafing. However despite hours of research the balance between controlling the bounce and making comfortable sports bras has not been completely solved but with continuing advances in design and material technologies the gap is certainly closing.
Having access to performance orientated sports bras has definitely supported women to greater sporting accomplishments. In the 1970's a woman running more than a mile was a big accomplishment. But the bra that was tolerable wearing for a 10 minute job was unbearable during a marathon. As women increased the intensity of their activities they have rightly demanded better equipment. In turn that equipment has made it possible for women to go longer, harder and faster.
When you learn about the history of the sports bra, you realise that the real innovators were real women athletes fuelled by their passion for sports and the need for support and comfort. Strong women to whom we are incredibly grateful.