Essential Tips for Ordering Custom Hoodies
Custom hoodies
look great for all types of occasions, be it, marketing or family. No matter what occasion they are for, you will have to ensure that they look not only good but also seem right for the purpose.
Dysdyl.com
can meet you custom hoodies need.
Though comfort and style are the primary factors, the right, and appropriate design is also a must for
custom hoodies
. You will have to keep these factors in mind when you order custom hoodies because you will want your audience to wear them and not hide them in their closets.
For everyone to love your custom hoodie, here are best tips for ordering:
1. Decide the style
The two main styles of hoodie are the full-zip hoodies and the pullover hoodies. From the styles itself, you will know how to wear them. Though both are popular, there are certain pros and cons to each of them.
The pullover hoodies provide more warmth and are easier to customize as you utilize the entire chest area for printing your design or text. The disadvantage is that you will have no control over the temperature. You will have to either wear it or remove it off if the weather gets warmer.
The full-zip hoodies are more like jackets. They are also trendier and more fashionable. The best thing is that you can control the temperature. For example, if it gets warm, unzip, but keep the hoodie on, in case the temperature falls again. One of the main cons while customizing full-zip hoodies is that you will not be able to print across the chest area because of the zippers.
Both styles are unisex, and hence, you can order the styles for all, irrespective of gender.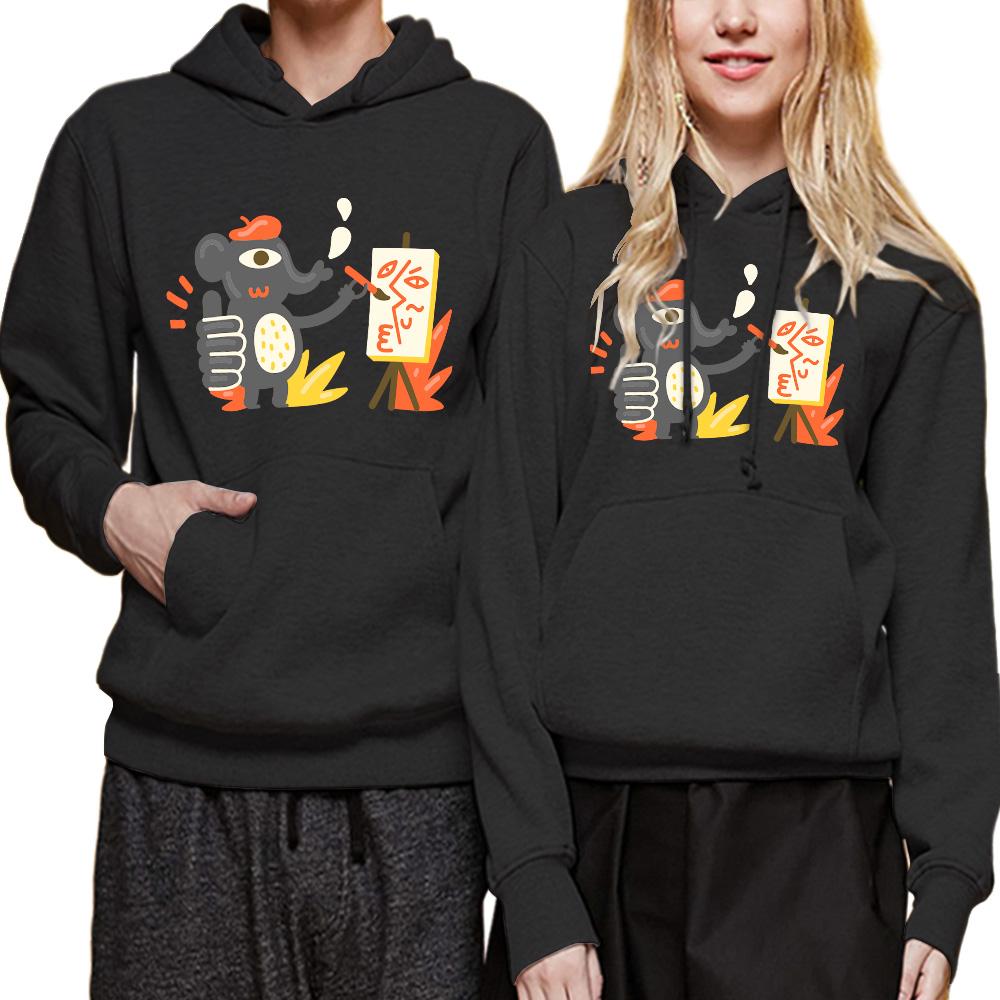 2. Design and size matters
When it comes to size, it is the same as the t-shirt sizes, but some prefer to wear oversized hoodies. If you are customizing hoodies for a family occasion, you can check with individuals their preference and get sizes accordingly. If the custom hoodies are for your company, then order different sizes.
Today, there are several types of fit; an example is a slim fit. A point to note here is that not everybody prefers a slim fit, so it is better to go with standard sizes.
3.Printing on the hoodie
The design placement is a crucial factor to consider when you are ordering custom hoodies. Though hoodies offer many print locations such as chest area, back, sleeves, pockets, and even the hood, there are absolute no-nos as well.
The first rule to adhere to it without fault is to keep it simple. Classy design makes all the more difference to the appeal of the hoodies.
Customized hoodies are fun, functional, and fashionable, but only if you ace the design and comfort factor. Put some time and effort into ordering the best custom hoodies, and you have a winner in your hands. A reliable custom hoodie printing company will also make your job easier. Hence, tread the path carefully and get customized hoodies that your audience will be proud of and happy to flaunt.