Custom Door Mats As A Perfect Gift
You never get a second chance to make a great first impression. Don't we all go the extra mile to create a lasting first impression when we are going for our first date? Well, first impressions do matter. And they matter for your homes as well.
While most people may take extra efforts for creating a perfect home décor, a lot of us forget about our front door! If you are wondering on how to pep up the look of your front door, the perfect idea is to bring home a
custom door mat
from
Dysdyl.com
.
Yes, you read that right! Dysdyl.com brings to your doorstep beautiful decorative styles of customized doormats to elevate your home's beauty statement. Our custom door mats add oomph to your front door. Whether it is your family name, a family or business monogram, company logo, or a dog door mat, custom welcome mats, add your personality to your home.
Choosing a Welcome Mats for your home, usher your loved ones, friends, and family into your home with witty messages on your funny welcome mats. Create your own custom welcome mat, with a message as unique as you are. With our custom welcome mats, your creativity gets the chance to reflect on your door mats!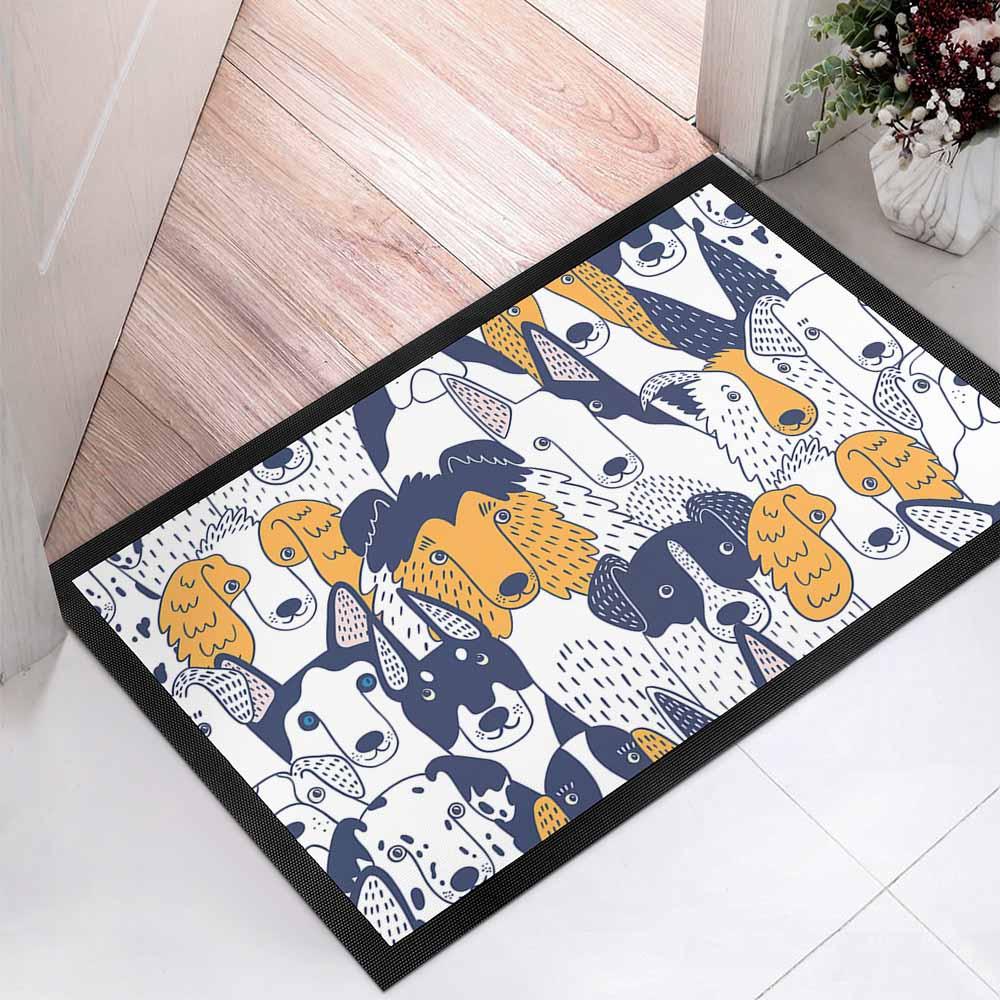 Why customize?
Dysdyl's custom welcome mats are a reflection of your lifestyle, personality, and status.
A personalized door mat is a welcome door mat with a difference! They are not only cool, attractive, and eye-catching, but also are strong, durable, and functional.
A personalized doormat is an extraordinary way to market your company and family legacy.
Our custom dog doormats are an ideal way to prevent dirty paws from entering your home.
Use your Dysdyl.com personalized doormat to leave a quirky message for friends, and family. Add a spice of wit and humor to your welcome mat.
Give your front door a stylish lift! Bring home a custom doormat today!