CHRISTMAS TREE DRESSING DAY –UNIQUE TREE IDEAS
This year is certainly looking to offer us a unique Christmas. Whether you're seeing family and friends this Christmas or spending it with just your household, the sight of your Christmas tree and
decorations
is sure to add some excitement to what has been a pretty turbulent year.
Whether you're spending time in your Christmas bubble this year, or Christmas dinner, why not make the festivities as unique as this strange year has been by mixing up your tree dressing to create something festive, fun and new? Here, we offer a few ways for you to get creative with the Christmas decorations, and even mix up the usual Christmas tree designs!
WHY CHANGE YOUR CHRISTMAS TREE?
The Christmas tree has been a stalwart of Christmas Past. While the Germans were originally credited with its inception, with Christians bringing decorated trees into their home in the 16th Century, Martin Luther, a Protestant reformer was the first to add lit candles to a tree to provide Christmas lights.
Now, as traditions have changed, the candles have been replaced by twinkly lights and tinsel, but the traditional tree (whether fake or real) remains the same. But that doesn't mean we can't modernise it! Whether you'd like to add a few extra decorations around the house or want to replace your Christmas tree with something different, here are a few suggestions to inspire you.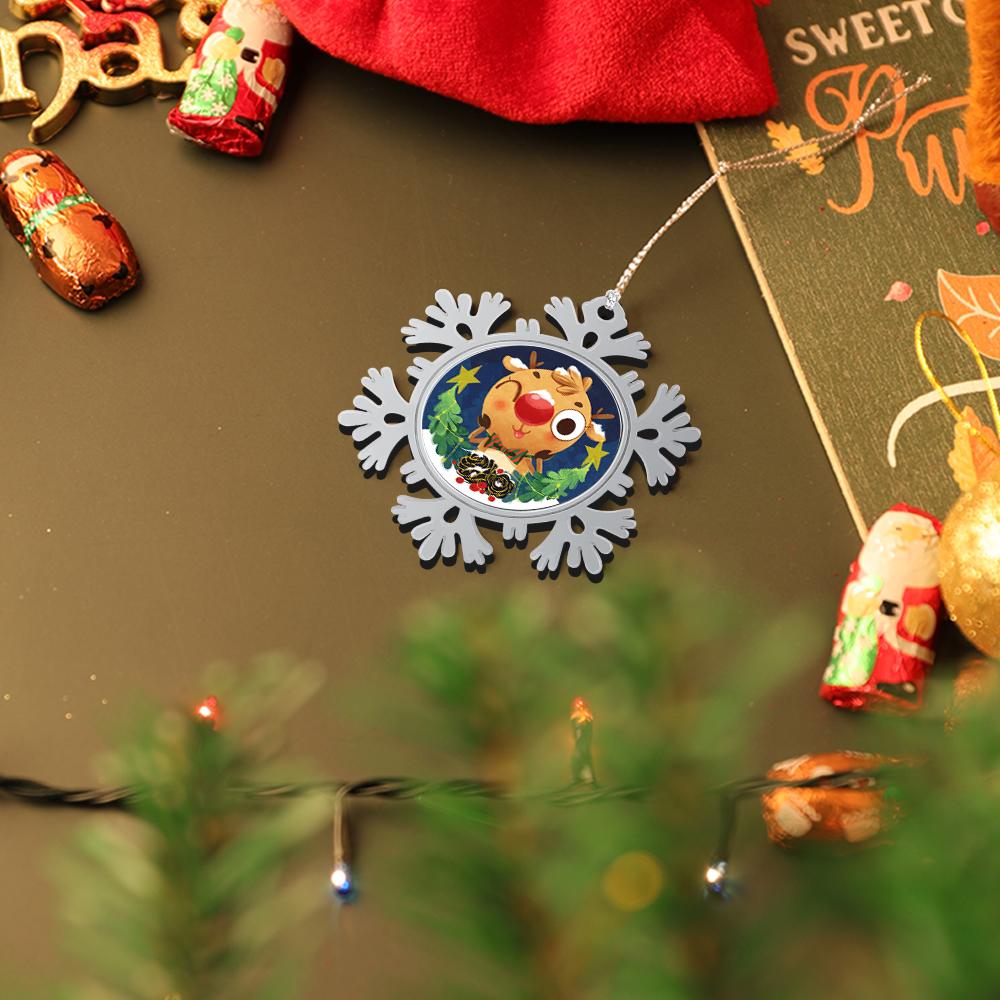 CHRISTMAS CARD TREES
Why not create a wall mounted tree from all the Christmas cards you receive? There are plenty of things you could use as a base, such as old coat hangers or even strong cardboard or fabric, cut into Christmas tree shape. As you receive each Christmas card, use sticky tabs or pegs to attach them to your base and you'll soon have a wall mounted Christmas tree full of warm wishes. If you don't fact creating a base, then use wall-friendly sticky tabs and attach your cards in a Christmas tree shape onto a blank wall!
POM POM OR SCRUNCHIE TREES
If you're feeling crafty, why not buy some fabric or wool and make a colourful pompom or scrunchie tree. Pom poms are really easy to make; all you need is a bit of card and some wool, and you can mix up the colours for a psychedelic tree or keep it traditional with green and red if you prefer. Scrunchie trees can be hand sewn with a simple running stitch and elastic, but for those with a sewing machine they take no time at all. You could even knit or crochet some Christmas trees to create a free standing yarn tree or a flat one to hang on the wall. You might find you have a knack for knitting or crochet; which could give you a great new hobby to take into the new year.
WOODEN TREES
A simple handsaw can turn old tree branches or pallets into some stunningly unique modern Christmas trees. Whether you choose to add lights, baubles or some of your favourite decorations that you have used previously, there are many designs to inspire you. Wall mounted branches, twigs in a pot, left loose or joined together can be used to create your unique tree. The ways in which you can create wooden Christmas ornaments are only limited by your imagination and the time you have to spend on your project.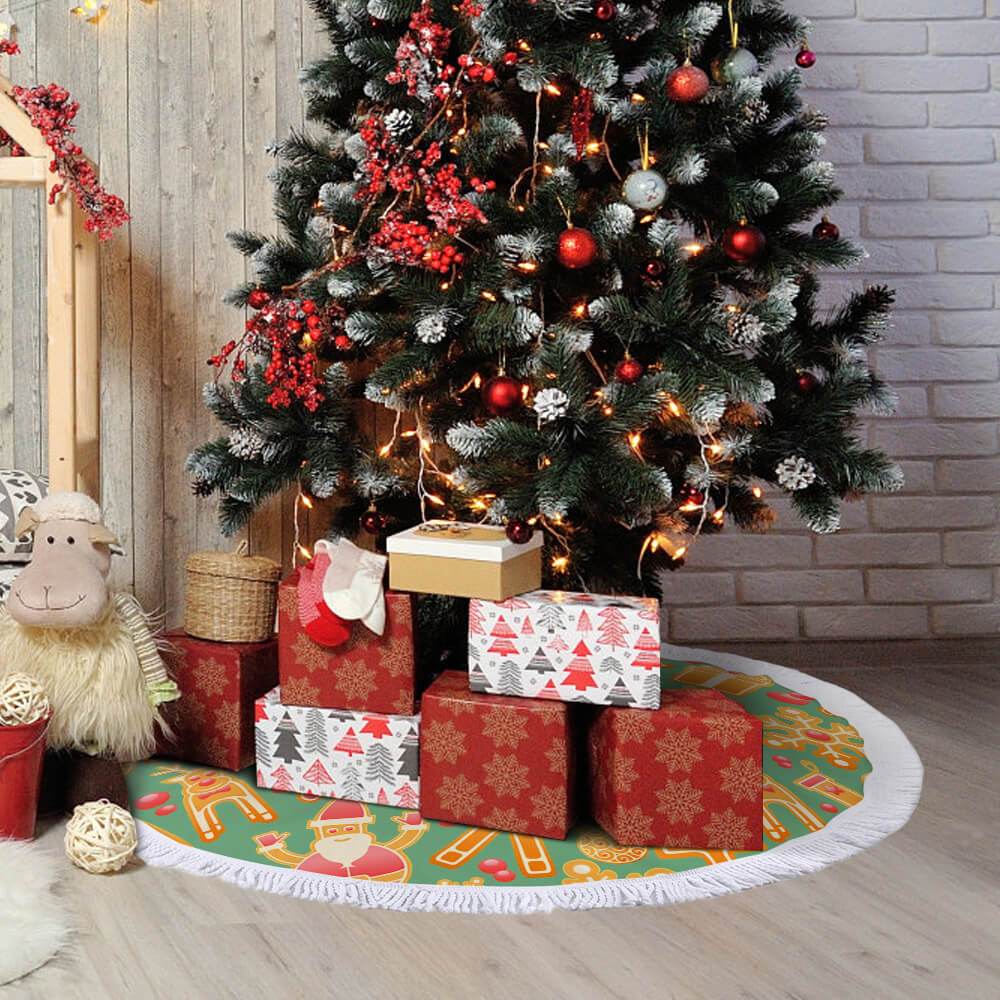 ADVENT CALENDAR TREES
Adding a handmade Christmas tree shaped advent could add a little more fun to the festive season, as well as providing another way to dress your home this Christmas. Whether you opt for one that contains hand-drawn pictures or messages, sweets, chocolates or toys, these could be a special treat on the days leading up to Christmas day. There are plenty of household items you could use to create your festive Christmas Tree advent calendar; from stacked matchboxes glued together to toilet roll tubes.
Advent calendar gifts don't have to be expensive either. If you don't want to buy gifts for each day of your advent calendar, why not create an advent calendar of promises that you will do for your partner or children? If you live alone, why not promise yourself a treat each day. These can be free, and as simple as allowing yourself half an hour with a cuppa and the phone off the hook to relax if you are dreadful at taking time for yourself.
BOOK TREES
Another idea that uses items you may already have in the house. Why not invade your library of books and create a tree by simply stacking books to make a basic tree shape? You can rest your chosen baubles and ornaments in and around your stack. If you want to make a colour coordinated version, there are often a great supply of books readily available in charity shops and markets, which you can then recycle again after Christmas if you choose!
Dysdyl.com
can provide all kinds of Chirstmas decorations,whether it's adult decorations or children's Christmas decorations, you can find them here. Visit now!