Best Swimsuits for Small Bust
Don't be mistaken ladies, you don't need a large bust that fills out your bikini top for a flawless beach look. Let's check out the cutest bathing suits for women who are ready to add some oomph to their bosoms while also celebrating their natural shape.
 
Bandeau Bikini Tops Are Gold

Perhaps you're still working through feeling self-conscious about your smaller chest – every woman with a small bust has been there. If you aren't quite at the stage where you feel confident flaunting what you do have, there's nothing wrong with treating yourself to an extra boost!
Bandeau bikinis tops with a bow are great for adding lift and for creating cleavage that you never knew even existed before! If you're looking for swimsuits for small busts that make it look like you have more.
Creative Bikini Tops That Give a Glimpse

Get creative with your bikini top styles and you can instantly create a flawless look. The slight sneak peek at the bottom of the bikini top gives a glimpse that can show off your sexy curves, regardless of how "little" they may be.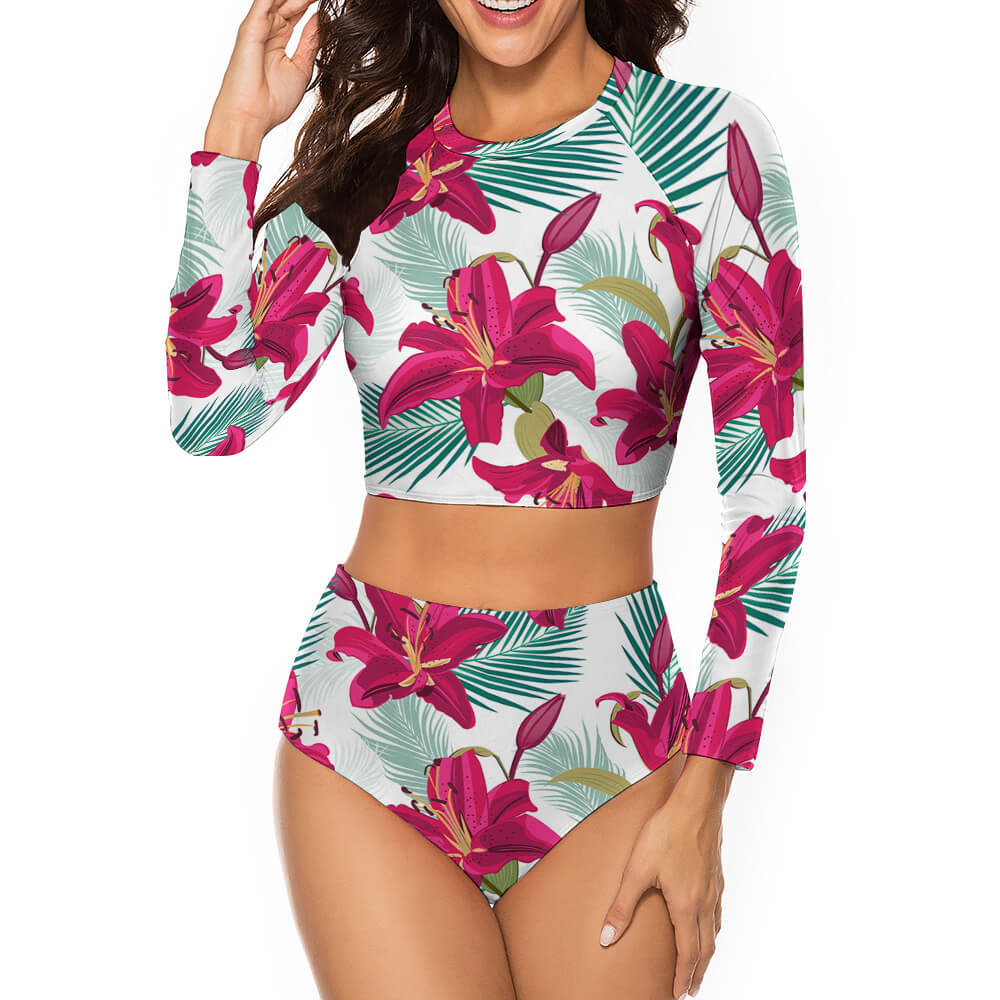 Create a Distraction with Busier Swimsuits

Many of the best swimsuits for small busts are designed with busier prints, bolder splashes of colors and extra elements to help take the eye away from the area you're feeling self-conscious about. It's like when you have a bad hair day; you likely aren't going to put bright, vibrant clips in your hair that make everyone notice your bad hair day. So, when you're looking for some new bathing suit tops or even a new one piece swimsuit, look for cute, bold styles that take the attention away from your bust.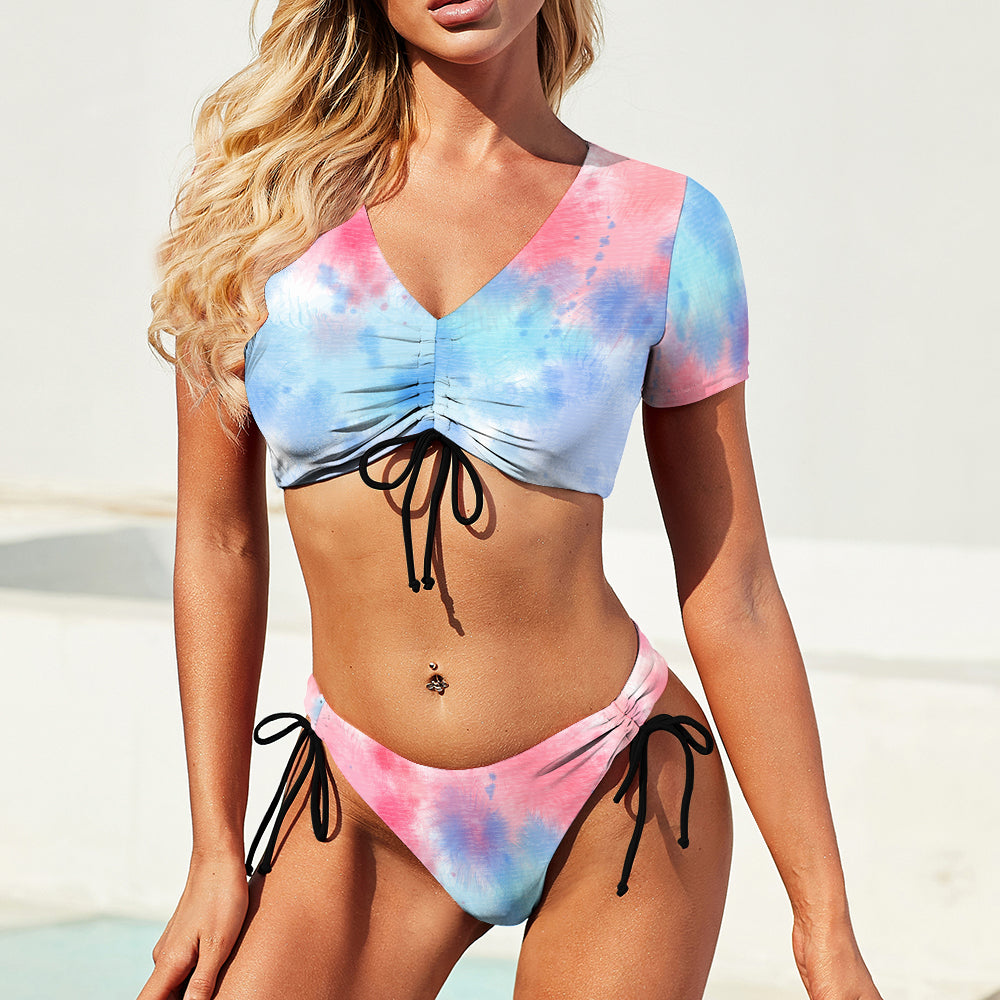 Plunge into Low Neckline Swimsuits

Another bikini top style that is ideal for women with small busts is the low-cut neckline fit. With these cute bikini tops, you can effortlessly pull off the look without the frustration and anxiety that other women with larger breasts sometimes feel. So, own it, ladies!
 
Halter Bikini Tops for Hot Summer Days

Halter bikini topsare pretty much always a flawless and flattering look for women with small breasts. The pull around to the back of the neck gives you a bit of push and freedom to adjust the fit as needed.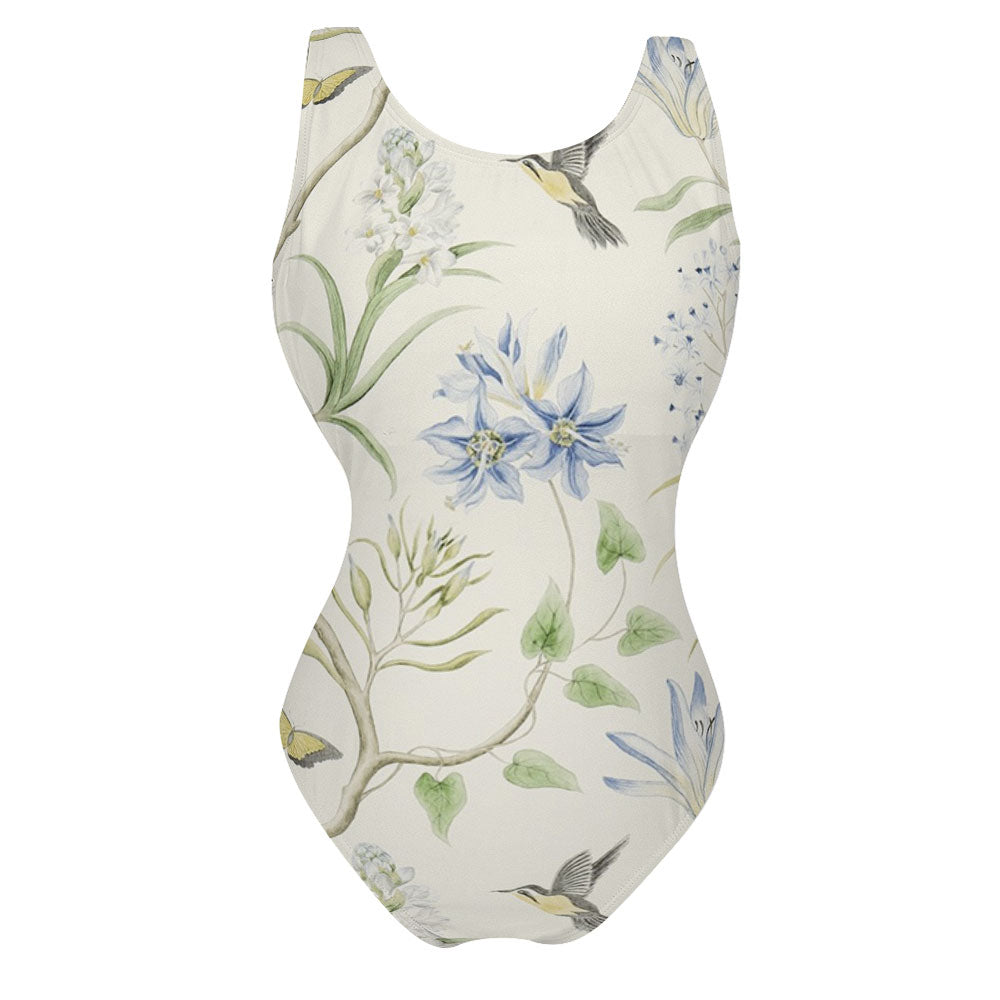 Own What You Have and Embrace the Small Bust
 
As a small-chested beach babe, you can take advantage of all types of tiny bikini tops that just wouldn't cut it for women with larger chests. So, trade in the attitude that body shames yourself and embrace your small bust. You can easily conquer the trendiest styles of bathing suitseffortlessly – the same swimsuits that women with large breasts would love to fit into.
Own what you have and embrace what you can wear.
For a flawless look that makes you feel radiant and confident on the sandy shores, head on over to dysdyl.com for swimwear for all body types.