All you need to know about Custom Blankets
Custom designed or branded blankets are brilliant ideas for events and marketing. They make wonderful products that you can sell as part of a special campaign, or as gifts for customers, suppliers, staff. You could even make them prizes as part of a competition! Highly prized,
blankets
are a wonderfully effective way of reaching out to the right audience with a lasting take-away.
At
DysDyl.com
, we manufacture custom designed blankets or branded blankets. There are a few things that you need to consider as part of your thinking when buying custom designed blankets. As with every industry, there are a few important bits of information that will help you decide about your design.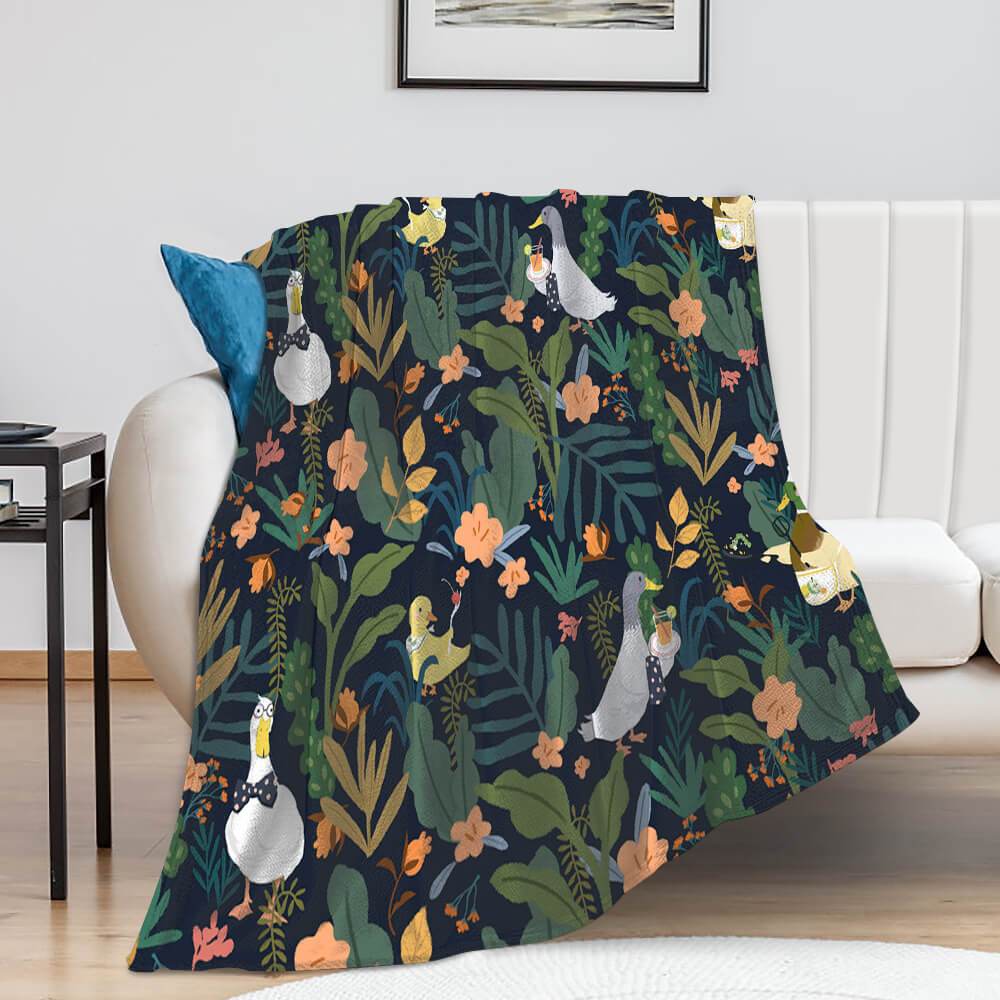 Minimum order Quantities
This depends on the size of blanket but can start from as little as 40! This means blankets as marketing ideas are accessible to every company - large or small!
Colours
At dysdyl.com we can dye our yarn to an exact colour requirement that you have. So if you have very strict brand guidelines - we can help you! We do require significant volumes to ensure that the process is efficient and that we can get you a good price per blanket. Of course this depends on whether it is one colour per blanket or more.
We have generally always found that we can find a colour to suit our customers' needs. We can send you yarn colour samples too so you can be sure of what you are getting.
Design and Pattern
All our blankets are woven - not printed. This means excellent quality blankets, made to last with patterns that will not fade. What this also means is that when you consider designs, you can have 1 or 2 colours per line. You can get very creative with this or you can choose to embrace the simplicity. Either way we will help you - even where the original brand is multicoloured, we have found acceptable ways to produce fantastic blankets without compromising the integrity of the brand.
Front and Reverse
As mentioned above, our blankets are woven. This means that the back is a complete mirror opposite of the front. So if you have a blue logo on a white background on the front, the reverse will be a white logo on a blue background. It also means that words will read back to front on the reverse side. We have worked out many designs that embrace this key component to a wonderful advantage - creating 1 blanket that feels like 2! Double the value!
At dysdyl.com, you can also choose other products, such as tapestry, custom bathroom towels and so on, what are you waitting for? Visit dysdyl.com right now!