8 Reasons to Give Personalized Insulated Coffee Mugs for Christmas
The kids are writing lists, the office has a sparkling tree, and festive tunes are drifting out of every radio. Christmas time is here again!
Choosing the best Christmas gifts is already a challenge. But, choosing Christmas gifts that won't get thrown in the trash during a spring clean is even tougher. Too many Christmas gifts are novelty items, designed to be enjoyed for a short time, thrown away, and forgotten.
This Christmas, why not give your friends, co-workers, and loved ones something more memorable. Something they can use every day of the year. Something personal. And, something that's 100% recyclable. A personalised insulated coffee mug.
Here are eight reasons why personalised insulated coffee mugs make the best Christmas gifts.

Why Are Personalised Insulated Coffee Mugs the Best Christmas Gifts?

It's perfect for warming winter drinks
Insulated stainless steel coffee mugs are ten times better at keeping drinks hot than disposable coffee mugs. As the chill creeps in, your giftee will really appreciate a coffee mug that keeps their winter beverage warm for hours. 
….and cooling summer drinks
The best thing about giving insulated coffee mugs as Christmas gifts is that they're useful in summer too. Your friends and family can fill their travel coffee mug with the iced beverage of their choice, then enjoy it cold for up to 24 hours. The opening is wide enough for ice cubes and super easy to clean. It's safer than disposable cups.

The problems with drinking from disposable mugs, most of which have plastic-liners, are no secret. Many contain harmful chemicals, such as BPA, that start to break down when filled with hot liquids. You can protect the health of your loved one with an 18/8 food-grade stainless steel coffee mug that's free from toxic chemicals.
It looks great

Of course, the best Christmas gifts should also be stylish. Insulated coffee mugs tick that box perfectly. They come in a selection of bold colours which makes them excellent Christmas gifts for men and women of all ages and styles.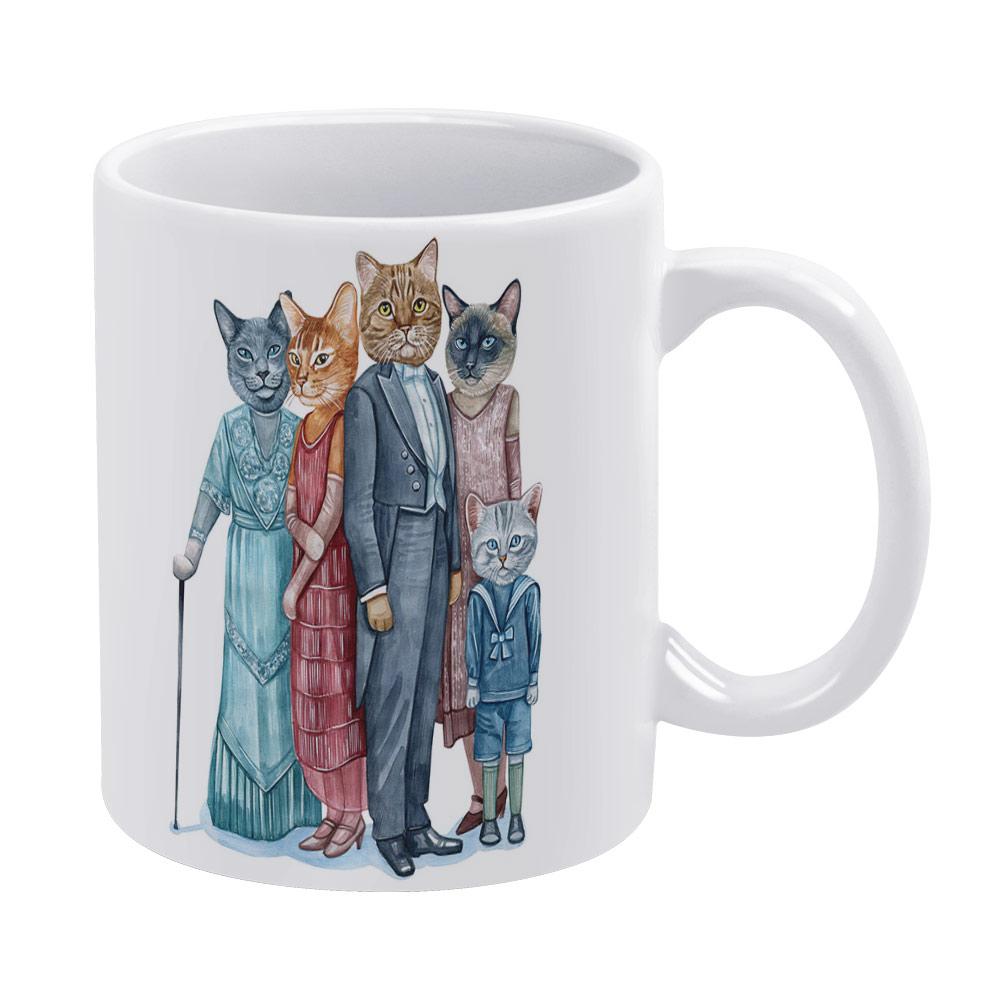 It's a gift that won't be regifted
Great for the daily commute, kids camping trips, weekend hikes, minimising office waste, or for keeping your drinks at the right temperature while doing jobs at home. Because insulated coffee mugs are so useful, you can be confident that your gift won't be regifted, no matter who you give it to. That's why reusable coffee mugs make great corporate Christmas gifts or delightful secret Santa gifts.

It's sustainable
Christmas is a terrible time of year for the environment because there's so much extra shopping, food waste, and plastic packaging. A high-quality reusable coffee mug is a gift that helps to counteract the extra waste. Your giftee can get their daily coffee to go in their new insulated coffee mug and keep hundreds of disposable cups out of landfill.

At dysdyl.com, you can custom design coffee mug that you like, we can customize any item you want. Your name, your photo, your pet's photo, etc. Any item you want can be customized for you through our technology.