7 DIY Photo Calendar Ideas
Before jumping into creating a custom print project, be sure to choose a theme. Here are seven creative DIY
photo calendar
ideas to start:
1. Family focused
Expand the collection of family photos at work with a wall calendar. It doesn't require any extra desk space. It lets you enjoy more than one sweet memory at a time. Use a mix of favorite portraits and candid shots from the previous year. If this is a gift for family members, focus on the people and special moments they would want. Consider a honeymoon recap for a spouse or pictures of the grandkids for parents.
2. Travel adventures
Many people stayed locked down at home in 2021. Showcasing where you want to travel is still one of the most inspiring DIY photo calendar ideas. It offers something to look forward to in 2022. Another option is pulling from a collection of photos from past trips. Frequent flyers can feature one trip per month. Others need to get creative. It's perfectly fine to include holiday photos from a visit to a family member in a travel adventures calendar.
3. Food photos
Have you been practicing the top food photography tips? Put your best food forward in a large photo calendar. Arrange the pages by season, featuring foods that speak to winter, spring, summer, or fall. Differentiate the calendar months by course. Alternate breakfast foods, lunch, dinner, and desert imagery. Creator beware: a food calendar might induce sudden cravings.
4. Paw-esome pets
Creating a custom wall calendar lets you put fur babies front and center every day. For those lucky enough to live with a cooperative pet, dress them up different ways. Each photo theme represents one month of the calendar. Or gather as many great pet photos as possible. Then try alternating closeups with shots from afar and action shots with posed photo-ops. You'll find the variety refreshing.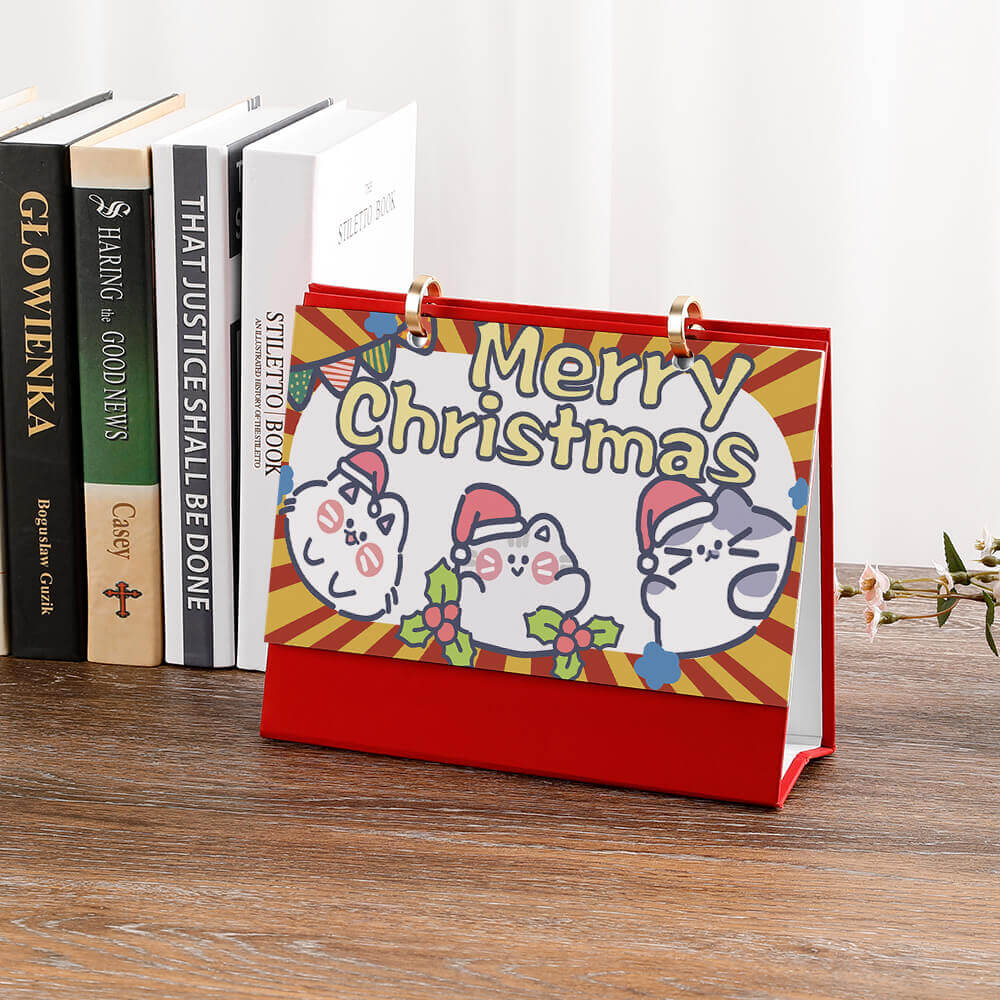 5. Inspirational quotes
The best way to create an inspirational calendar is with quotes. These can be pulled from a favorite book, a song, a speech, or from a random Pinterest account. Any words of wisdom that strike a chord will do. When designing this custom calendar, think about the background or imagery. Select various photos that match the sentiment of each individual quote. Or choose a background that can be used throughout the calendar pages.
6. Seasonal scenes
These calendars are often seen in the card store or at the mall kiosk. Seasonal calendars can be very generic. You avoid that completely with a custom calendar. Use your own nature photography shots to fill a calendar with one-of-a-kind imagery. Choose the photos with the most striking compositions, lighting, and color contrast. Tip:
Dysdyl.com
can help with the selection process. Its smart technology selects your best images then flows them into your calendar project. Your seasonal scenes will be unforgettable.
7. Holiday celebrations
There's a noteworthy holiday in every month of the year. Use these naturally built-in themes to guide DIY photo calendar ideas. January might feature a picture from New Year's and April a photo of Spring flowers or Easter portraits. For a not-so-traditional calendar, celebrate lesser-known holidays like DOGust 1st, the universal birthday for shelter dogs. There's also National Friendship Day in August, National Hair Day in October, and National Cookie Day in December. These make for a very interesting – and conversational – custom calendar.
Set the Tone for a New Year
Whether you're making a custom calendar for yourself or someone else, the images you choose and the highlighted dates offer a promising look at 2022. Dysdyl.com's custom wall calendars will brighten anyone's outlook by showcasing all there is to look forward to in the new year. Cheers!